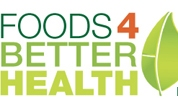 The Results Are In: What Our Readers Think About Organic Food.
Boston, MA (PRWEB) March 04, 2014
Foods4BetterHealth.com, a new food and nutrition web site that believes that healthy foods can prevent disease and illness, has released the results of their latest poll, which asked readers to vote on their opinion of organic food.
As Foods4BetterHealth explains (http://www.foods4betterhealth.com/the-results-are-in-what-our-readers-think-about-organic-food-8162), the most recent poll asked readers to continue the sentence "Organic food is…" with one of three options: "worth the cost," "just a media hype," or "undecided." The benefits of organic food are a popular topic on Foods4BetterHealth.com and the content team wanted to get an idea of where their readers stood on this issue. Forty-four percent of readers said organic food was worth the cost, while only 23% said it was a media hype. Most surprisingly to the Foods4BetterHealth editor, however, was that 33% of people surveyed were undecided.
The Foods4BetterHealth article "The Results Are In: What Our Readers Think About Organic Food" recapped the results of the poll and noted that since so many readers are undecided, there's a strong need for more food education to help them make an informed decision on the benefits and risks of organic food.
"The results surprised me, to be honest," says Foods4BetterHealth editor Vicky Tobianah in the article. "So what does this tell us? I actually think it's quite exciting. This isn't the first or the last controversial issue that people will be undecided on, especially as more and more research is conducted to try and find a concrete answer. I think we have the opportunity to educate ourselves and help all those undecided readers find answers."
Tobianah notes that personally, she does not believe she must sway readers to one side of the issue or the other; rather, she'd like to provide readers with enough information so they can make an informed decision on their own.
The next Foods4BetterHealth poll asks readers how much time they spend staring at a screen (phone, computer, or tablet) and relates to a recent article posted about the dangers of eye strain in today's society and the healthy foods that can help improve one's vision.
Foods4BetterHealth.com, created by Doctors Health Press, is a food news and health web site, offering readers information about the latest food controversies, exclusive expert advice, and health tips to ward off illness, prevent disease, and live a long, healthy life. For more information, visit http://www.foods4betterhealth.com.