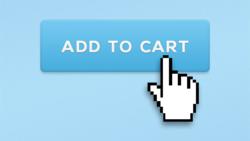 Minneapolis, MN (PRWEB) May 20, 2013
When a shopper decides to buy a mattress online, choosing the right bed is only part of the process. Much of the stress and concern people express with buying major purchases over the internet involves not knowing what to expect. Best Mattress Online, a blog about mattress shopping, offers expert advice consumers can use to ensure their purchase proves smooth.
In the article, titled "What to Expect When You Buy a Mattress Online", readers find helpful tips divided into two sections, questions to ask while purchasing and a checklist to use after delivery. The first group focuses on questions consumers should ask while buying in order to limit surprises down the road. Once received, astute tips on package-receiving and other post-sale information help consumers protect their investment.
One of the first topics presented by Best Mattress Online involves shipping, as many people wonder how mattresses ship and how long it may take to receive. Two primary methods are presented, compressed shipping via common carriers, or uncompressed shipping via freight. The blog attributes greater benefits to compressed shipping like cost savings, time savings, and reduced environmental impact, citing memory foam mattress retailer Amerisleep.com as an example of a retailer successfully using this method.
Other questions Best Mattress Online introduces include those of hidden costs in taxes and shipping, terms of returns and claims, and the importance of keeping retailer contact information handy.
In order to ensure smooth receipt and avoid costly errors, the guide offers detailed information on how to receive a mattress purchased online. These include checking the packing slip to ensure correct product information before signing or opening the packaging, checking the exterior packaging for signs of damage, and inspecting contents soon after receipt. Other tips include saving packaging materials, being aware of return time frame, and how to leave constructive product reviews.
The guide ultimately offers important suggestions consumers can use to buy a mattress online while reducing potential sources of stress and anxiety. Many of the suggestions apply to all major online purchases, providing information many people will find worth reading.
BestMattressOnline.com specializes in researching mattresses and mattress shopping to bring consumers useful and timely information. The blog format offers an accessible, mobile friendly platform for learning about brands and types of beds. Readers receive pro shopping tips, helpful guides, comparisons and more from an unbiased, fact-based perspective.