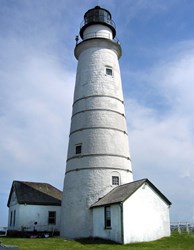 ...visit some of the most haunted spots in Boston. The Boston Park Plaza Hotel – A Boston Hotel will try to appease the spirits by offering impressive special offers.
Boston, MA (PRWEB) September 28, 2013
Boston is a city rich in history, so ghost hunters say it makes sense that there are ghost sightings from time to time. With Halloween around the corner, many are wondering what to do in Boston that is in keeping with a Halloween theme. One idea is to visit some of the most haunted spots in the city. The Boston Park Plaza Hotel – A Boston Hotel will try to appease the spirits by offering impressive special offers. View offer details >
Boston Public Garden
Where: Beacon Street Boston, MA 02108
Call: 617-635-4505
Many people do not realize that Boston Public Garden was once the site of executions. Several people were hanged here in Boston's infancy for failing to follow strict Puritan laws. This site is also home to an old burial site that dates back to 1756. The most common ghost sighting reported here is of 2 women in 18th century clothes walking leisurely through the park.
Castle Island/Fort Independence
Where: 2080 William J Day Boulevard South Boston, MA 02127
Call: 617-727-5290
Fort Independence was used by the military since 1634, so there were plenty of opportunities for some ghosts to have taken up residence. Another thing that contributes to the creepy factor is that Edgar Allen Poe was stationed at Fort Independence, and some say he was inspired to write some of his most ghoulish work during his time here.
Cutler Majestic Theater
Where: 219 Tremont Street Boston, MA 02116
Call: 617-824-8000
Boston has several historic theaters, but this is the only one rumored to have the ghost of a mayor living inside. The mayor isn't alone. Others have reported seeing the ghost of a small girl along with a married couple.
Boston Light
Where: Little Brewster Island in Boston Harbor
Call: 617-223-8666
The Boston Light was the very first lighthouse in the country. It began duty in 1716 with George Worthylake as its keeper. Sadly, George and his family only lived here for 2 years before he, his wife and baby daughter drowned. Throughout the years many people have reported seeing George and his family hanging around the lighthouse, which today is a National Historic Landmark.
Copp's Hill Burying Ground
Where: 21 Hull Street Boston, MA 02113
Call: 617-635-4505
Copp's Hill is the burial place of artists, former slaves and many others. Many ghost hunters report all manner of strange phenomena at Copp's Hill, which is the 2nd oldest burial ground in the city of Boston.
About Boston Park Plaza Hotel - A Boston Hotel:
Boston Park Plaza Hotel & Towers is part of the rich history that defines Boston as one of the most beautiful cities in America and a top travel destination. This historic Boston hotel is located in Back Bay, one of the most beautiful areas of the city – just yards from Boston Common, America's oldest public park.
The Boston Park Plaza Hotel – A Boston hotel conveys class and elegance throughout its exceptional concierge and guest services, 1,053 finely-appointed guest rooms and guest suites, premier dining with 8 on-site Boston restaurants including Melting Pot and the Statler's Lounge. Other guest services include a 24-hour fitness center, 24-hour business center, and 65,000 square-feet of exceptional Boston meeting space.
Visit the Boston Park Plaza Hotel Website.
Visiting Boston? Consider The Boston Park Plaza Hotel - Check rates, make reservations or call toll free: 800.225.2008.