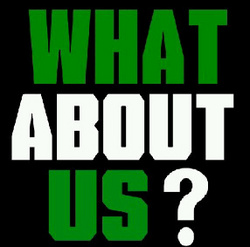 We want to democratize the political discourse in Nigeria and mobilize young citizens to speak loud and often about how we can make Nigeria better
Abuja, Nigeria (PRWEB) March 25, 2011
On Friday, March 25, 2011, 7:00 PM GMT (2PM EST), Nigeria's first presidential debate spotlighting priority issues for young Nigerians. Young Nigerians represent 70 percent of the population yet their concerns and issues are not present on the national agenda or current political campaigns. This debate is a direct conversation with Nigerian youth, inviting presidential candidates to answer questions posed by young Nigerians, at home and abroad, via social media networks Facebook and Twitter, SMS, email and video diaries.
Nigeria's youth made their voices clear on http://www.whataboutusnigeria.org and invitations were issued accordingly. Mr. Nuhu Ribadu (ACN), Chief Dele Momodu (NCP), Professor Pat Utomi (SDMP), and Governor Ibrahim Shekarau (ANPP) will attend. At this time, Gen. Muhammadu Buhari (CPC), President Goodluck Jonathan (PDP), Reverend Chris Okotie (FDP) declined the invitation to attend.
This debate will be held at the Shehu Musa Yar'adua Centre, Abuja., Nigeria.
The debate will be simulcast live at 7pm on local television station, Channels TV and also online on YouTube at http://www.youtube.com/channelsweb. In addition, viewers everywhere will be asked to chime in using #whataboutus on Google Moderator, a unique platform which empowers communities to connect and share comments, questions, and analysis. It will also be rebroadcast on http://www.whataboutusnigeria.org following the event.
The "What About Us?" Campaign: a collaborative effort from Enough is Enough Nigeria, Vote or Quench, Sleeves Up, StandUP Naija and several other youth advocacy groups and activists.
For inquiries contact:
Nosarieme Garrick, +234.803.490.9906; Amara Nwankpa, +234.807.761.0747; Tola St. Matthew-Daniel, +234.807.787.3491 info(at)whataboutusnigeria(dot)org
###