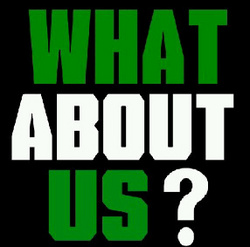 The mission behind "What About Us?" was to give the youth a voice in the political process, empowering us to better understand the issues that most affect our lives & enabling us to hold leaders accountable on the promises they make on the campaign trail
Abuja, Nigeria (PRWEB) April 2, 2011
About a week ago, on March 25th, a coalition of Nigerian youth advocacy groups bearing the moniker "What About Us?" hosted Nigeria's first ever youth-centered presidential debate at the Shehu Musa Yar'adua Center in Abuja. Hosted by Big Brother Africa alumnus Ebuka Obi-Uchendu, and moderated by world renowned novelist Chimamanda Adichie, the debate featured questions crowd-sourced from young Nigerians around the world using email submissions, SMS short code and Google Moderator.
Based on a poll that ran on http://www.whataboutusnigeria.org, seven candidates were invited to engage in a direct dialogue with Nigeria's youth, who account for more than 70 percent of the population. While Reverend Chris Okotie (FDP), Gen. Muhammadu Buhari (CPC) and President Goodluck Jonathan (PDP) chose to be absent, three of the selected candidates, Mallam Ibrahim Shekarau (ANPP), Mr. Nuhu Ribadu (CAN), and Chief Dele Momodu (NCP), were in attendance. Professor Pat Utomi (SDMP) who had initially accepted the debate invitation, apologized for pulling out due to extenuating circumstances.
The event was broadcast live on Channels TV and simulcast on the web powered by YouTube, allowing viewers across the globe to watch the event unfold in real time. Following, viewers cast their vote for ACN candidate, Mr. Ribadu, as the winner of the debate with 57 percent, Mallam Shekarau followed suit with 36 percent and Chief Momodu earned the remainder 9 percent.
"This was a major first step for Nigeria – not just for us. By sitting silent for so long, we have allowed our leaders to take advantage of our apathy but that stops now. The mission behind 'What About Us?' was to give the youth a voice in the political process, empowering us to better understand the issues that most affect our lives and enabling us to hold leaders accountable on the promises they make on the campaign trail. Whether we go out to vote on April 9th, tweet or use our mobile phones to report fraud at the polling booths or encourage friends and family to vote wisely in person or on Facebook, we must continue to play our role and reclaim our stake – because with more than 50 percent of the vote, IT IS ABOUT US," the group said in a joint statement.
Several prestigious universities in Nigeria and abroad hosted viewings of the debate including the University of Abuja and Columbia University in New York. Media outlets including Sahara Reporters, Voice of America, and Bella Naija also streamed the debate live to a global audience.
About the "What About Us?" Campaign
What About Us? is a NON-PARTISAN coalition of several youth empowerment groups and blogs, including Vote or Quench, Enough is Enough Nigeria, Sleeves Up, and Stand Up Naija, calling for the first-ever presidential youth centered debate in Nigeria. The group's mission started on January 11th, 2011, with the #IfNaijaVotes donate your status initiative, prompting Nigerians across the globe to voice their predictions on the nation's prospects if free and fair elections are held, The group sought out to further educate the Nigerian youth on the missions and motives of presidential aspirants through the debate and will continue to collaborate on various initiatives to drive voter awareness and participation.
The debate sponsors were Yar'Adua Center, Youtube, DigiPrints, RCCG City of David, CBC EMEA (Nigeria), Hawthorn Suites, Smoothie Heaven, Hi-TV, Trinity House, & Guiding Light Assembly.
More details on participating groups for the initiative can be found on our website, whataboutusnigeria.org or Facebook page, http://www.facebook.com/whataboutusnigeria.
###