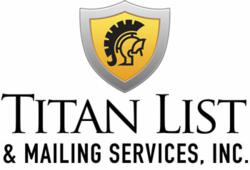 What Is Direct Mail is a great resource for any audience
Deerfield Beach, FL (PRWEB) November 05, 2012
Titan List & Mailing Services, Inc., a leading mortgage marketing firm specializing in targeted mailing lists and direct mail marketing, recently launched an informational direct marketing website called What Is Direct Mail. The site is geared towards educating the public about direct marketing techniques such as targeted mailing lists, direct mail marketing, advertising design, and specific industries that benefit the most from direct marketing such as the mortgage industry.
Mortgage marketing is specifically a focus of What Is Direct Mail, since the mortgage industry is known to generate excellent results from direct mail marketing. However, the site offers information that a business from any industry would find useful if they are looking to launch their own direct mail campaign, or purchase data lists. According to Jared Braverman, Director of Marketing at Titan, "What Is Direct Mail is a great resource for any audience – from the student that is researching direct marketing for the first time, to the marketing professional that is looking to find a specific mailing list for their direct mail marketing campaign."
Titan List & Mailing Services, Inc. started off as a mailing list broker in 1998, and has since emerged into a leading direct mail marketing company in the mortgage industry. WhatIsDirectMail.com was a good addition to the Titan portfolio, since it seeks to educate the public about incorporating direct mail marketing into their marketing mix.
To learn more about the services offered by Titan List and Mailing Services, Inc., you can visit their website at http://www.titanlists.com.
About Titan List & Mailing Services, Inc.
The company was established in 1998 as a data brokerage firm based in South Florida. It has a team of well qualified individuals who have more than 30 years of experience in the field of marketing trends. Over time, it has turned into one of the most successful and preferred marketing firms in the mortgage industry. They provide multiple marketing services including direct mail marketing, marketing lists, creative and graphic design services as well as social media or internet marketing. With considerable experience in the mortgage arena and having access to nationwide databases, Titan List & Mailing Services, Inc. is often the first priority of its clients to launching successful marketing campaigns.
For further information, you can contact them using the details given below.
Contact Details
Web: http://www.titanlists.com
Phone: 1-800-544-8060