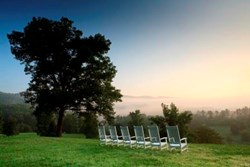 World-class attractions, non-stop amusement, and yearlong celebrations will have Tennessee abuzz throughout 2014.
Nashville, TN (PRWEB) January 09, 2014
With the holidays all wrapped up, it's time to look to the horizon for what the upcoming year has in store for Tennessee. World-class attractions, non-stop amusement, and yearlong celebrations will have Tennessee abuzz throughout 2014.
The Birthplace of Country Music Museum, a 24,000-square-foot facility, will house the Birthplace of Country Music operations including the museum, educational programs, and artistic programming in downtown Bristol. This major tourist destination in Northeast Tennessee is expected to attract approximately 75,000 visitors per year with a direct annual economic impact of over $5 million. The museum is scheduled to open in August 2014.
The 140,000-square-foot Country Music Hall of Fame and Museum in Nashville will complete a $75 million, 220,000-square-foot expansion, more than doubling its size. Currently home to the largest collection of country music artifacts in the world, the museum expansion will open spring 2014.
West Tennessee kicks off the 60th Anniversary of Rock n' Roll with yearlong commemorative events like Graceland's celebration of Elvis' birthday and a global celebration July 5 at Sun Studio.
Tennessee Civil War Sesquicentennial Signature Event continues in 2014 themed, "The Final Shots in Tennessee." The event will be held Nov. 13-14 in Franklin. The 2014 keynote speaker will be famous British Civil War Scholar Amanda Foreman, author of the prize-winning book, "Georgianna: Duchess of Devonshire" and "World on Fire: Britain's Crucial Role in the American Civil War." For more information, visit http://www.tncivilwar150.com.
Below is a listing of what's new for 2014 in Tennessee tourism. For more information, visit http://www.tnvacation.com/press.
EAST TENNESSEE
FireCatcher Express, a family friendly rollercoaster that launches both forwards and backwards, is the new major attraction for the 2014 season at Dollywood in Pigeon Forge, which opens March.
The Titanic Museum Attraction will feature an entire gallery dedicated to one of Titanic's most popular, colorful passengers, Margaret "Unsinkable Molly" Brown, including personal possessions that belonged to her.
Rocky Top Sports World, the country's newest sports tournament destination facility will open May 2014 in Gatlinburg as the best-in-class indoor/outdoor sports complex in the U.S. with seven outdoor turf fields and 10 hardwood basketball courts, six of which will be in an indoor court facility.
Blackberry Farm in Walland will add a wellness and spa facility set to open June 2014. A new cheese maker has been hired and will launch three new cheeses in the coming months.
The new Tennessean Hotel will open next to the Knoxville Convention Center.
The Chattanooga Whiskey Company opens the Tennessee Stillhouse Distillery located in Downtown Chattanooga in Fall 2014. The distillery will include a tasting room, barreling operation, bottle shop and a 2,000-gallon whiskey still. The current structure will be updated with antique factory-style windows like the distilleries before Prohibition.
The High Point Climbing Center in Chattanooga opened in December 2013, consisting of 25,000 square feet with an auto belay area; multiple bouldering rooms; sport climbing; top roping and a speed-climbing wall; and an exterior public art piece, also a climbing wall that allows climbers to go outside the building and climb over 600 ft. up.
MIDDLE TENNESSEE
The American Classic Rodeo will become an annual event at Loretta Lynn's Ranch in Hurricane Mills.
"Visit Clarksville," a new, user-friendly mobile app complete with full restaurant, shopping and hotel listings, GPS mapping and rotating special event information has been launched.
Historic Variety Record Lounge reopens in Columbia under new owners who are bringing vinyl back to a new generation. Described as a "listening lounge," the site also will sell vintage furniture, turntables and accessories.
Castle Heights Museum will open in the 101-year-old Castle Heights Library on the Castle Heights Military Academy campus in Lebanon.
In preparation for hosting motorcycle rallies in 2014 and 2015, a new series of bike trails have been created in Cookeville and the Upper Cumberland region entitled, "Carve the Cumberlands on the Tennessee Twelve," where 12 "righteous rides await you"!
The 2013 Southern Living Idea House at The Mansion at Fontanel is re-opening February 2014 as The Inn at Fontanel, a boutique, "micro-hotel." Prichard's Distillery will open their second distillery location at Fontanel complete with tours, gift shop and a package store.
"Slaves and Slaveholders of Wessyngton Plantation," a groundbreaking exhibit about the slaves and slaveholders who worked and resided at the distinctive plantation, will run Feb. 11-Aug. 31, 2014 at the Tennessee State Museum in Nashville.
WEST TENNESSEE
After a $27 million renovation, the National Civil Rights Museum at the Lorraine Motel will reopen its main exhibition with state-of-the-art upgrades and electronic enhancements. The Lorraine Motel is famously known as the spot where Dr. Martin Luther King Jr. was assassinated on April 4, 1968.
Beale Street Landing, the complex at the junction of Beale Street and the Mississippi River in Memphis, is scheduled for completion in spring 2014 and will combine a riverboat dock, interior space, playground and green space.
The Bass Pro Shops Outdoor World will open late 2014 located in the former Pyramid arena of Downtown Memphis and will feature 200,000 square-feet of retail space, 50 to 60 log cabin-style hotel rooms, a restaurant, bowling alley, observation deck and zip lining.
Southern Fried and Sweet Tea Festival is now an annual event held August 2014 in McKenzie.
Carroll County Thousand Acre Recreation Lake, located on Hwy. 22 near McKenzie and Huntingdon, is home to fishing, water enthusiasts, boating, beaches, and picnicking and will open in 2014.
Discovery Park of America, a 50-acre entertainment and cultural complex, is now open in Union City. It offers visitors a world-class educational experience focusing on nature, science, technology, history, and art, including a 60-foot replica of a human body with a 30-foot slide.
"And The GRAMMY Goes To Memphis," a new exhibit featuring 19 golden gramophone statuettes from local GRAMMY winners, commemorates the 40th anniversary of The Recording Academy Memphis Chapter now through Oct. 31, 2014 at the Stax Museum of American Soul Music.
# # #
Explore more at tnvacation.com and join other Tennessee travelers by following "TNVacation" on Facebook, Twitter, Pinterest, Instagram and YouTube.