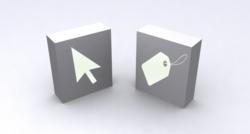 Tempe, AZ (PRWEB) February 01, 2013
A bed is much more than a simple piece of furniture, it is the foundation for quality sleep and the place people spend one-third of their day. Mattresses affect aches and pains, spinal alignment, and tossing and turning, for better or worse. How well a person sleeps affects them all day long, and poor sleep holds long-term consequences as well.
Shopping for a new mattress can often be a confusing and time-consuming purchase, between all the brands, models, types and terms in the marketplace. New mattress blog WhatsTheBestBed.org aims to help consumers with the research process by breaking down information into an easily readable blog format. The blog will compare and contrast features of different beds, cover relevant news stories, and provide guides for choosing a bed based on specific concerns.
The premiere post titled "Buying a Bed Online is Better; Here's Why." offers the benefits afforded to consumers when they shop on the internet versus in retail showrooms. Key factors presented include the ability to research reviews, the ease of comparison shopping, big cost savings, reduced sales pressure, and greater convenience.
Perhaps one of the strongest points offered comes from a study by RTI International which revealed that showroom testing did not help people choose a comfortable mattress. Also cited are online retailers' longer return periods, like memory foam mattress store Amerisleep.com's 90 day trial. When combined with a BestMattress-Brand.org survey in which online buyers reported higher satisfaction with their beds than did showroom buyers, a strong case is made for buying online.
Other posts available at launch time include guides to getting the best bed, an overview of mattress reviews by type, coverage of top trends from last year. What's The Best Bed plans on posting articles on a weekly basis, offering the latest industry news and aiding consumer research.
WhatsTheBestBed.org is a blog dedicated to helping shoppers figure out which is the best mattress for their needs. Through easy-to-read, informative posts readers can access information on top brands and a variety of mattress types provided by unbiased, knowledgeable sources. From professional assessments and consumer reviews to coverage of the latest mattress industry headlines, the website provides a wealth of resources to consumers researching beds.