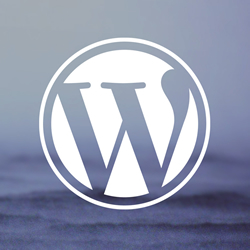 San Francisco, CA (PRWEB) May 11, 2015
The WordPress resource site WhatsWP today announced InMotion Hosting as the best WordPress hosting provider in 2015 based on over 2 years' hosting experience and more than 1100 verified customer reviews.
Established in 2001, InMotion is a provider of business-class shared hosting, VPS, reseller hosting and dedicated servers. The company has been famous for continuous sponsorships to open source programs including WordPress.
The reasons why InMotion receives the award include fully scalability, 100% WordPress compatibility, reasonable pricing, rich features, high uptime, fast speed, and 24x7 technical support.
InMotion has three shared hosting plans all of which are discounted over 50% now for orders placed through this exclusive promotional link. With the regular price starting from $7.99/mo, $9.99/mo and $19.99/mo, the plans are now available at $3.49/mo, $4.49/mo and $9.49/mo.
A minimum of $275 marketing credits for Google, Yahoo, Bing and Amazon are included, which makes it easy for website promotion. Besides, InMotion offers 90-day full refund guarantee.
To ensure the compatibility with WordPress, InMotion supports PHP, MySQL and PostgreSQL, and keeps updating the versions. Users can choose to install WordPress by using the 1-click installer Softaculous, or they can also get the application installed automatically as soon as the checkout is completed.
With the use of cPanel, webmasters are able to manage website files, create databases, back up websites and configure email settings with simple clicks. The integration with Google Apps is also simple due to the availability of a specially designed GUI wizard.
InMotion operates two data centers both of which are equipped with route optimization, carrier-grade network cores, Dell servers, 20 gigabits of connectivity, and multiple layers of power and network redundancy. The west coast data center is connected to four tier-1 ISP's via BGP.
In terms of technical support, InMotion offers three communication channels, including phone, live chat and email. All of the channels are accessible 24 hours a day, 7 days a week. The support center includes a knowledgebase, education channels, and a user community.
For more information about InMotion, visit https://whatswp.com/inmotion-hosting-review/.
About WhatsWP
With 4 years' history, WhatsWP is a professional WordPress resource site experienced in offering tutorials about all kinds of issues including coding, writing, SEO, theme, plugin and web hosting.