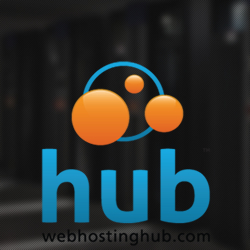 San Francisco, CA (PRWEB) May 13, 2015
WhatsWP, a leading WordPress resource site, today announced WebHostingHub to be the cheap WordPress hosting choice in 2015. According to the announcement on the site, WebHostingHub not only offers low hosting prices, but also provides marketing credits and other extras which spare much cost for WordPress users.
WebHostingHub has three WordPress hosting packages which are named as Spark, Nitro and Dynamo. The regular prices of the packages start from $6.99/mo, $8.99/mo and $10.99/mo.
Now the web host offers an exclusive promotional link which enables new customers to obtain up to 72% discounts. When the discounts are activated, webmasters can pay $3.99/mo only for Spark and $6.99/mo for Nitro. If they subscribe to the two-year or three-year term of Spark, there is a special price of $1.95/mo for the first three months of the term.
All the WordPress hosting packages come with advertising credits for main search engines including Google, Bing and Yahoo. The value of the credits is $50, $150 and $200 respectively. One domain name is also included in each package.
In addition, new customers are able to purchase the premium backup service with $1/mo only. The regular backups keep websites away from any damage caused by accidental data loss or unwanted site change.
Besides web hosting, WebHostingHub also offers web design services which help WordPress users obtain a professional and modern design for their sites. Subscribers of Nitro and Dynamo have access to a 20% discount for the services.
When completing the order, WordPress users are given an option to auto-install WordPress, which indicates that WebHostingHub can pre-install the application for them before they use their hosting accounts.
Webmasters running existing WordPress sites can transfer three sites to WebHostingHub with no extra cost. With the assistance of experienced transfer technicians, there should be no downtime during the process.
If any problem happens on their blogs, WebHostingHub customers can seek technical support from their provider at any time through any communication channel among live chat, phone call, email and user community. Dissatisfactions with the company's services could result in a full refund of hosting fees within the first 90 days.
For more information about the pricing, performance, support and feature of WebHostingHub, visit https://whatswp.com/webhostinghub-review/.
About WhatsWP
WhatsWP is a comprehensive online resource for WordPress. It offers in-depth tutorials for all types of issues covering content marketing, performance optimization and security enhancement.