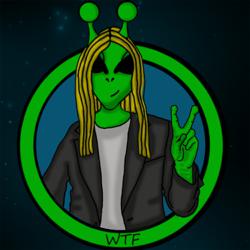 "Our goal is to organize, localize and personalize the internet"-Tiae Marks (Managing Director)
(PRWEB) April 28, 2012
An Australian based company 'What The Future' have designed a unique, fast, simple and convenient web tool that gives anyone the opportunity to take charge of their online portfolio, allowing users to have that ever important social media presence required in the working world today.
Gridgalaxy.com is a new innovation in social media technology designed to change the World Wide Web as we know it, while at the same time simplifying and beautifying the way we view the internet.
Gridgalaxy.com allows users to become their own web artist, creating stunning web pages, Facebook timeline applications, iPad pages and mobile landing pages on four completely customisable web canvases.
The aim of Gridgalaxy.com is to assist small businesses to become active and noticed within the world of social media; each grid acts as a marketing platform, and a way to develop and increase revenue. It is proven that businesses active in the world of social media have become more successful due to the sheer power this online medium possesses. Consumers want to be impressed by digital media, even more so in the era of smartphones by having constant access to the internet.
It is known that people leave home with three important items: Keys, wallet and a mobile phone. Smart phones are used in every aspect of day to day life, from shopping to keeping in touch with friends and 50% of all local business searches are completed on smart phones while consumers are on the move. This is a significant amount of traffic to mobile websites, which could lead to potential conversions for your business. However, a staggering 8/10 users leave a mobile site immediately if it's not mobile compatible. Gridgalaxy.com allows you to create eye catching, visually stimulating, simple and easy to navigate mobile landing pages for your business, which will inevitably attract consumers on the hunt.
Gridgalaxy.com can also act as a personalised snapshot of your vital credentials both in your personal and professional life, making it a must-have for online individuals. As well as promoting yourself online, Gridgalaxy.com allows you to upload videos, create stunning backgrounds to suit your personality, add image slideshows, and most importantly act as a social media portal bringing together Twitter, YouTube, RSS feeds and personalized opt in forms all above the fold.
What the Future?
Gridgalaxy.com is the future, so get on the grid to build your ultimate personalised social media site and take your business to the next level.
For more information on custom pricing go to http://www.gr1dz.com or like their Facebook page at facebook.com/gr1dgalaxy.