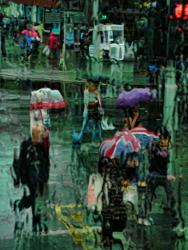 Go Local And Stay Local.
Nottingham, Nottinghamshire, UK (PRWEB UK) 31 December 2012
What To Do In Nottingham has now officially launched and is open to the public. This new review site/local business directory is aimed at the younger generation of the great city of Nottingham.
It is a great one stop shop to find in depth reviews of the hottest places of interest and attractions including: nightlife, clubs, pubs, restaurants and hotels in the city.
Everyone is welcomed to add places, events and services for free. Write reviews of places they have visited on days/nights out with family or friends. Share special offers they spot on the high street or just come and have a chat with other people based in Nottingham.
We asked the owner of "What To Do In Nottingham" Danny Shaw, why his website/company was different to others in the area... "We wanted to create a place where everyone in Nottingham could communicate about places they visit or services they receive. At the moment we can only tell friends and family, which is fine, but is very limiting. Having the ability to share with a wider network of people will help drive up business standards in the city."
So in conclusion this new website is social media driven review website built around a fun and free business directory. A great hub to find the latest top places to visit, best restaurants to eat in and other news worthy attractions in Nottingham.