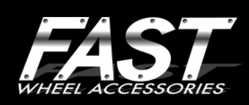 Fast Wheel Accessories has just made it easier than ever to find the right accessories for new and high-end wheels by shopping online
Pinellas Park, FL (PRWEB) December 17, 2012
Fast Wheel Accessories is a one stop shop that provides aftermarket wheel accessories from top-quality and high-end dealers like Asanti, Forgiato, HRE, 360 Forged, ADV-1, Interad, MHT, Dub, Savini, and more. With new streamlined search tools as well as an application guide, torque references; a wealth of information and products are right at the customer's fingertips, and new wheel accessories are just a mouse click away.
Fast Wheel Accessories has just made it easier than ever to find the right accessories for new and high-end wheels by shopping online. Customers can search for once hard-to-find products from top-quality names and industry leaders, a one-stop-shop for aftermarket wheel accessory needs. Search tools narrow down accessories by category, brand, featured products, new products, and more. Can't find a product? Contact Fast Wheel Accessories directly online for help or with questions or comments.
Located in Pinellas Park, Florida, Fast Wheel Accessories strives to supply its customers with the best products, customer service, expertise, and pricing. Because Fast Wheel Accessories has an extensive inventory of wheel accessory needs, they can offer same day shipping on most orders if they are placed before 3:00 PM EST and they also ship worldwide. Shop online at fastwheelaccessories.com today for all wheel accessory needs like wheel locks, wheel adapters, and hub centric rings!
About Fast Wheel Accessories: With over 40+ years of experience in the custom wheel and tire and wheel accessory industry, Fast Wheel Accessories is a lead provider in aftermarket wheel needs online and in the Tampa Bay area. Fast Wheel Accessories has had their products featured on cars in Rides Magazine, Ridin Clean Magazine, Car Audio Magazine, Makes and Models, Performance Auto Sound, MTV Cribs and a top pick for a Mercedes Benz USA project.
Fast Wheel Accessories - For your aftermarket wheel needs!