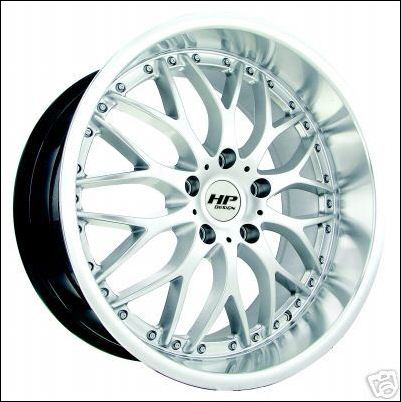 Our staff is constantly at work making sure wheel specifications are compatible with your vehicle
(PRWEB) December 20, 2006
A new website, WheelFire.com, offers consumers an innovative way to "pimp their ride." The car rim supplier, which features wheel and tire packages at wholesale prices, has pioneered a Fitment program that ensures a proper fit for vehicles.
Wheelfire.com stocks thousands of different brands of car rims and tires at some of the lowest prices. Customers can search Wheelfire.com's data base by brand name, tire size or vehicle type. The website is easy to navigate and features an Online Tech Center and Fitment Guide, which ensures a proper fit of all wheel and tire packages for every selected vehicle type.
"Our staff is constantly at work making sure wheel specifications are compatible with your vehicle," said CEO Jeff Benet. "Our rapidly expanding operation has a devoted tech center designed for your convenience and to help answer any questions you might have."
WheelFire.com also provides customers with all the latest technology available in mounting and balancing wheel and tire packages. The company uses Hunters TC3500 tire changer to insure proper mounting. They also Road Force test and balance wheels with Hunters GSP9700, which measures radial and lateral tire forces.
"We view ourselves as partners with our clients and therefore we offer the most superior customer support available," Benet said.
About Wheelfire.com
Wheelfire.com is a company devoted to bringing its customers all of the latest wheel and tire trends at unbeatable prices. The website features a Fitment Guide that ensures a 100 percent proper fit for vehicles. The Online Tech Center provides customer support 24 hours a day and Wheelfire.com's state-of-the-art web technology provides a secure online shopping experience. The car rim supplier ships all wheel and tire packages directly to the customer at no extra cost. For more information please contact:
Jeff Benet
1-866-450-FIRE (3473)
###