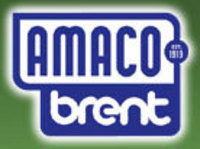 Indianapolis, IN (PRWEB) April 3, 2009
AMACO proudly celebrates 90 years as an industry leader for safe ceramics programs. Add 40 years of Brent® innovation for pottery wheels and AMACO/Brent offers the safest variety of products for artists of all ages. AMACO/Brent makes thoughtful manufacturing of clay, glazes and electric wheels their top priority.
AMACO's colorful past lead to its exciting future. As innovators in the ceramics industry, AMACO enjoyed many firsts. In 1919, AMACO created the first American modeling clay. By 1921, they published the first lesson plans for art teachers. In 1934, they made the first electric kiln for school and studio use. By 1936, AMACO was a founding member of ACMI (The Art and Creative Materials Institute) setting industry standards for the use of safe ingredients in the creation of art materials. The first glaze labeling practices with ACMI were established in 1976. In 1978, AMACO purchased Brent® Potters Wheels & Equipment. The first adaptable potter's wheel for physically challenged people was developed in 1982. By 2009, Brent® products are manufactured with recycled materials to promote social responsibility. To learn more about AMACO's past, make sure to visit http://www.amaco.com/about-amaco.
The Technical Services Department at AMACO ensures all art formulations are in compliance with ACMI and governmental safety standards. AMACO monitors safety studies, safety issues and federal and state regulations. Today AMACO is an innovator in formulating AP non-toxic lead free glazes and overglazes as well as a leader in safe labeling for the proper use of craft and ceramic materials.
AMACO/Brent also introduced QuickCenter™, the first automatic centering device for potter's wheels. With QuickCenter™, wheel throwing is easier and safer than ever.
Innovative safety concepts and respect for resources is a major focus for AMACO/Brent. Joe Roach, AMACO Manufacturing Engineer/R&D, states, "For economic and environmental reasons, it is critical we recognize the importance of conservation, be it fuel, electricity or our natural resources. It's our responsibility to keep an open mind when looking into materials and processes to improve our products and equipment. We make significant efforts to conserve resources while maintaining the durability synonymous with the AMACO® and Brent® names."
To help celebrate AMACO's success, they are inviting members of the clay community to their NCECA Anniversary Reception at the Hyatt Regency Phoenix on April 8, from 5 to 7, Second Floor Atrium (with Special Guest pottery innovator Robert Brent). AMACO has given NCECA a Brent Model B Wheel with Classic Controller to be given away at a drawing on Thursday evening, April 9th at 9 PM during what is called the "Randall Session". NCECA National Council for the Education of Ceramic Artists annual show runs from April 8-10 in Phoenix, AZ.
Without compromising product performance, AMACO offers the safest ceramics materials and tools in the industry. To find out more about AMACO's quality art supplies, visit http://www.AMACO.com or call (800) 374-1600.
###