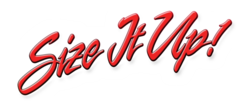 New York, NY (PRWEB) February 11, 2013
Sizeitup has just released its lifted truck application guide. Company officials have reported that the update was launched over the Super bowl weekend, after having been worked on for almost six months. The timing behind this particular launch was not just coincidence.
"I have always been a fan of American football," comments founder of SizeItUp,Brian Inge. "The launch of the of the lifted truck application guide was an important moment in my company's history, and I wanted it to be commemorated by this year's Super bowl. I also thought that it would be a pleasant surprise for my clients."
Considering his clients' responses, Brian's plan had paid off.
Major changes in wheel retailing industry had led Brian to develop this application guide. Nowadays most wheel manufactures are getting heavy into truck and off-road wheels. The recent increases in consumer demand for color combination wheels such as Matte Black and Gloss Black, had led to size it up realizing the market's profitability for wheel resellers. Developing the fitment technology took some time, but the investment is going to pay off for the clients of size it up.
The lifted truck application covers all major brand trucks with a level lift, 3 inch lift and 6 inch lift option. Correct wheel fitments with a recommended plus lifted tire size to match make this the only lifted truck application guide available.
For a fitment provider, SizeItUp sure knows how to make the Super bowl that much more interesting!
About SizeItUp:
Sizeitup [http://www.sizeitup.com is for companies who had to learn the hard way that open source software is not the way to develop a wheel and tire website. Sizeitup is a wheel and tire fitment data provider that can provide fitment data for your electronic catalog or website. Not only is the fitment guide offered by Sizeitup ACES compliant, it is also compatible with eBay and Amazon. The fitment guide includes staggered fitments, dually fitments, lifted truck fitments, biggest plus size fitment, and big brake fitments which are all verified against real vehicles. SizeItUp has partnered with Shopping Cart Elite, to offer wheel and tire businesses a complete turnkey eCommerce solution.