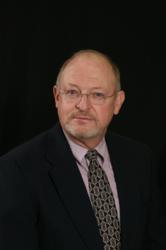 I must study politics and war that my sons may have liberty to study mathematics and philosophy.
John Adams 1735-1826
Westminster, SC (PRWEB) September 15, 2011
Following the attacks on the World Trade Center, the Pentagon, and perhaps a thwarted attack on the White House, President Bush declared war on terrorism. He subsequently took us to war in Iraq to neutralize their weapons of mass destruction. In the months leading up to the first assault, more than adequate time was given to move, hide, or destroy any such weapons that may have been in the country. Terror is described by synonyms such as fear, horror, fright, dread, panic, and alarm; therefore, the 'war on terror' is a war against all these things. Curtis Hatch believes declaring war on terrorism is about as definitive as declaring war on halitosis. It gives the Federal Government, through the Patriot Act and others, unparalleled powers to suppress its citizens and go to war in foreign countries. This is a condition Hatch warns about in his new novel "When the gods go Astray."
Ten years later, Americans are still dying in Iraq and tens of thousands have been maimed and wounded. Since the beginning of the Iraq War, the 'war on terror' has taken the US into Afghanistan and now Libya. More than six thousand American lives later and billions of dollars spent Hatch believes terror has not been eliminated but have perhaps made it worse. While the US is off fighting terror in foreign lands, illegal aliens murder an average of 12 Americans each day according to World Net Daily. That is 4,380 deaths per annum or 43,800 since 9/11/01. However, the nation's borders are essentially wide-open allowing thousands of US citizens to be terrorized and murdered on home soil Hatch concludes.
He questions, should the country have gone after the culprits of the September 11 atrocities? Absolutely, Hatch concludes, but was an all-out war the appropriate action? Let the reader decide, but one should remember that Osama Bin Laden was killed in Pakistan in a covert operation. He was not killed in Iraq or Afghanistan.
For millennia, rulers and countries went to war to acquire the riches of the defeated. To the winner went the spoils. Hatch holds that since World War I, America has not been the benefactor of the spoils of war. The US spends billions to destroy countries and then spends billions more to rebuild them. Forgetting for a moment the moral dilemma of war, he maintains that this practice does not make good business sense for the country as a whole. It does, he postulates, leave the American taxpayer and future generations to pick up the bill. It is up to each American to decide, but Curtis Hatch believes that for a country that is financially broke to be fighting wars in three countries is indefensible.
"When the gods go Astray" is a story of adventure, intrigue, and romance set in a closed society where the government has absolute control. However, the desire for liberty is innate to the human psyche. Once surrendered, can liberty be restored?
The novel is available at http://www.whenthegodsgoastray.com and Amazon in both paperback and Kindle. International orders can be placed through Amazon.
A video is provided for your consideration at http://www.youtube.com/watch?v=Mc7DZY-B_-o .
Golden Corner Enterprises, LLC of Westminster, South Carolina, is the publisher of the book. James R. Simpson, Jr. is President and CEO. The company can be reached at GoldCoEnt(at)aol(dot)com or the contact page at CurtisHatch.com.
###