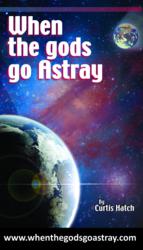 I would rather be exposed to the inconveniences attending too much liberty than those attending too small a degree of it.
Thomas Jefferson
Greenville, SC (PRWEB) May 29, 2012
According to History.com, "The Civil War claimed more lives than any conflict in U.S. history, requiring the establishment of the country's first national cemeteries. By the late 1860s Americans in various towns and cities had begun holding springtime tributes to these countless fallen soldiers, decorating their graves with flowers and reciting prayers...On May 5, 1862, General John A. Logan, leader of an organization for Northern Civil War veterans, called for a nationwide day of remembrance later that month. The 30th of May, 1868, is designated for the purpose of strewing with flowers, or otherwise decorating the graves of comrades who died in defense of their country during the late rebellion, and whose bodies now lie in almost every city, village and hamlet churchyard in the land, he proclaimed. The date of Decoration Day, as he called it, was chosen because it wasn't the anniversary of any particular battle." Curtis Hatch, the author of "When the gods go Astray" is himself a veteran of the United States Air Force. He served in Japan in the early sixties.
Hatch and his wife were returning from the funeral of a friend's son in North Georgia the Friday before Memorial Day. While passing through Dawsonville, Georgia, he realized that lining the highways and byways were white crosses. An American flag decorated each. Each cross prominently displayed the name of the warrior killed in action. It also identified the war(s) in which the dead veteran had served. Some crosses identified that the veteran died in the Civil War. It was a chilling reminder of the purpose of the day.
Having spent time in three other countries, the United States holds a special place in the heart of Curtis Hatch. He realizes there is no guarantee for the freedoms and liberty enjoyed by Americans today. It is his opinion that all governments tend continue to grow until they become so large and powerful they tyrannize the people. If this happens in the United States, our war dead will have died in vain. Memorial Day is about patriots dying in a fight for liberty. The Plot of "When the gods go Astray" is patriots dying in a fight for liberty.
Hatch communicates his message of liberty and freedom through the Tea Party meetings and events, the Media, the Internet, and public appearances. He hopes his view of the society portrayed in "When the gods go Astray" will never become the model for planet earth.
The novel is available at http://www.whenthegodsgoastray.com and Amazon. A video is available to encourage thought.
Mr. Hatch is available for interviews, speaking engagements or guest appearances. He can be reached through Golden Corner Enterprises, LLC at GoldCoEnt(at)aol(dot)com or http://www.CurtisHatch.com.