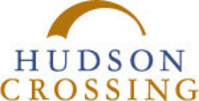 We are very excited to offer this unique consumer application to the travel marketplace in conjunction with Hudson Crossing
Augusta, GA (PRWEB) November 18, 2008
Morris Visitor Publications announced today the beta availability of Where Traveler Connect, a new private-label product based upon the Wheretraveler.com destination content platform which has been in public beta since June 2008.
About Where Traveler Connect
Where Traveler Connect offers travel providers a new source of revenue in addition to a compelling traveler service featuring unique destination travel content, including 15,000 local restaurant and entertainment listings currently available through the web, the Apple iPhone® platform and (coming soon) Blackberry® platform.
The foundation of Wheretraveler.com and Where Traveler Connect is the Where® Magazine and Where® GuestBook, published by Morris Visitor Publications. With over 120 destinations worldwide and 15,000 local and national advertisers, Where Traveler Connect brings an unprecedented mix of unique destination content and local market consumer offers in one place.
Morris Visitor Publications Partners with Hudson Crossing
Morris Visitor Publications has partnered with Hudson Crossing to launch Where Traveler Connect to the travel marketplace. In anticipation of the public launch in February 2009, Hudson Crossing will be signing up a limited set of launch partners.
"We are very excited to offer this unique consumer application to the travel marketplace in conjunction with Hudson Crossing," said William S. Morris III, Chairman and Chief Executive Officer, Morris Communications Company. "As the largest local market content provider with over 15,000 thousand local and national advertisers coupled with locally based editors and sales executives, Where Traveler Connect provides travelers with relevant and timely choices of dining, ground transport and entertainment." added Morris.
"Where Traveler Connect is exceptionally well positioned in the travel marketplace by the fact that it delivers a substantial revenue stream for our travel industry partners," said Michael W. McCormick, Managing Partner, Hudson Crossing. "We are in the early stages of selecting our launch partners, and the interest has been strong from a number of travel industry suppliers." added McCormick.
Limited Launch Partnerships Available
As part of the beta launch of Where Traveler Connect, Hudson Crossing is signing up a limited number of launch partners to participate in the roll-out. Each launch partner will obtain the following benefits:

Private label version of Wheretraveler.com
Revenue share derived from site visitors received by Where Traveler Connect from the partner website
Unique local editorial content from the expansive Where Magazine and Where GuestBook archives available to partner travelers
Over 15,000 local advertisers in over 120 worldwide destinations available to partner travelers
Interested travel-related firms should contact Hudson Crossing directly to participate in the launch of Where Traveler Connect.
About Where(R) and Morris Visitor Publications
Morris Visitor Publications (MVP), a division of Morris Communications Company, LLC publishes Where GuestBook®, Where® Magazine, Where® QuickGuide™ and Where® Maps in 44 U.S. markets with a combined circulation of over 46 million nationwide. MVP also publishes In New York and In London magazines, plus a wide array of custom maps, luxury hotel publications, guides and directories for business and leisure travelers. Visit us at: Wheretraveler.com
About Hudson Crossing
Hudson Crossing is a strategic advisory firm devoted to helping business owners raise the financial performance of their travel, tourism and hospitality assets. Through the execution of bold ideas, Hudson Crossing's team of experienced industry executives bridges the gap between plan and performance, helping companies achieve important growth metrics through business assessment, course correction and translating strategy into outcome. Visit us at Hudson Crossing.
###