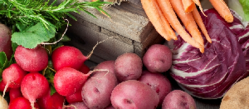 The most transformative learning happens when we do it together.
Seattle, WA (PRWEB) January 30, 2012
Through its Thriving Communities Conference, the Whidbey Institute is gathering social innovators, leaders, and ordinary citizens who are making a difference in the world. These are people who are serious about creating stronger, more resilient communities that can withstand the turbulence of rapid change. With a focus on food systems, this inaugural conference showcases several Whidbey Island community organizations as case studies for learning the patterns of resilience that can be applied in any community. Attendees from across the Pacific Northwest will share their stories and experiences, creating stronger relationships that weave together a thriving Cascadia Bioregion.
This open-registration conference is the first in a 5-year series of events that seek to grow Thriving Communities, Thriving Leadership, and a Thriving Planet.
The Whidbey Institute at Chinook has been cultivating community resilience for nearly 40 years. Nestled in 70 acres of protected forest lands, the Institute hosts groups and events that spread stories of hope, possibility, resilience, and renewal in service to building a thriving future.
Additional Information:

Media Contacts:
Interviews: Stephan Schwartz saschwartz(at)earthlink(dot)net
Conference attendance:
Heather Johnson Program(at)whidbeyinstitute(dot)org
360-341-1884
Recommended media attendance: Friday, February 3
###