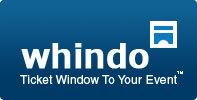 Austin, Texas (PRWEB) September 21, 2012
Jester King Funk & Sour Fest 2012
On Saturday, October 20th from noon to 4pm Jester King Craft Brewery will begin Austin Beer Week by hosting their Second Annual Funk n' Sour Fest at Jester King. Funk n' Sour Fest is a celebration of the wild yeast and souring bacteria that are responsible for the sour and funky beers brewed at Jester King and at other small, artisan brewers around the world.
IKKiCON
IKKiCON LLC is a Japanese Animation and Pop-Culture Convention, held annually in Austin, Texas. IKKiCON traditionally runs for three days during the beginning of the calendar y-ear. IKKiCON takes pride in bringing together the most amazing anime and pop-culture fans and guests to enjoy the events, panels and workshops. Since 2006, when IKKiCON opened operations as an LLC, they have been working tirelessly to offer the best experience for attendees, guests and staff. They are proud to be fan-run and fan-done, and will always put the community first to ensure they have the most successful convention possible.
LoneStar Comic Con
Lonestar Comic Con features the biggest celebrities in comic, video game, cosplay and pop culture! Guests include: Jessica Nigri, one of the most well-known cosplayers in the US most known for her iconic Pikachu cosplay and as the official model for latest video game Lollipop Chainsaw. Rob Wiethoff, the voice of the main character, John Marston, in the top rated game Red Dead Redemption. Actress Betsy Rue made her presence known in the horror film My Bloody Valentine and HBO's True Blood. Also, Rachel Sterling, Robbie Rist, Renae Jacobs, LeeAnna Vamp, Gregory Michael Cipes, Mega Ran, and more.
About Whindo
Whindo is an online event registration solution that enables anyone to create a custom event website, send promotional email invitations, securely collect ticket fees, and manage attendees. For more information visit http://www.whindo.com or follow the Whindo team on Twitter at @ticketwhindo