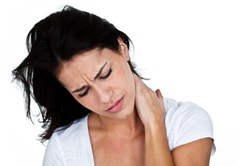 tackling the emerging claims culture in the UK would go a long way
(PRWEB UK) 20 February 2013
Whiplash claims are landing car insurance companies with a compensation bill of £3bn, with 550,000 claims being lodged each year, adding £118 to the average cost of each car insurance policy . A large proportion of the cost is being attributed to legal fees and payments to third party claims management companies. An area of additional concern has been uncovered by The Association of British Insurers, which estimates that as many as one quarter of whiplash claims could be fraudulent.
As a result of this, Aviva has submitted a proposal to refine the motoring claims process and cut out the additional costs currently being absorbed by UK motorists. The proposal, called "Road to Reform", includes recommendations for claimants to contact the "at fault" insurer directly rather than going through a third party claims management company. The proposal also outlines plans to have independent medical experts perform assessments to evaluate whiplash cases with a focus on rehabilitation.
Aviva Claims Director, Dominic Clayden, said: "Our primary concerns are that injured parties receive care and compensation as quickly as possible and that all motorists benefit from a reduction in the excessive costs that have built up in claims over the past few years. We are campaigning for a more efficient system that removes the 'interested parties' and requires people to deal directly with the insurer of the at-fault party."
Figures on road safety show that the number of people killed and seriously injured on UK roads has been reduced from 3,450 ten years ago, to 1,900 in 2012. Despite this, claims for whiplash in the UK have risen by 70% between 2005 and 2009, as highlighted by Tiger.co.uk a year ago in February 2012. Eliminating fraudulent claims could benefit all motorists with cheaper car insurance quotes.
Andrew Goulborn, Commercial Director for popular car insurance comparison site Tiger.co.uk, commented:
"We support any initiative that can help to reduce the cost of motor insurance for honest motorists. If any savings can be passed on to drivers then this is good news and will be welcomed by all. Our comparison website allows shoppers to compare car insurance to find the best deals possible. Eliminating loopholes in the injury claims process and tackling the emerging claims culture in the UK would go a long way to reducing motor insurance premiums further."
About Tiger.co.uk
Tiger.co.uk is a trading name of Call Connection Ltd. Tiger.co.uk is a UK based, independent car insurance comparison site, offering insurance quotes from over 150 motor insurance brands. Call Connection Ltd is authorised and regulated by the Financial Services Authority (number 308374).
Attribution - http://www.guardian.co.uk/money/2013/feb/16/whiplash-car-insurance-bill