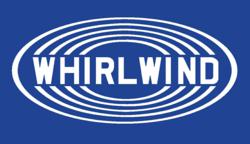 We're excited about the buy-out, and busy planning for future prospects.
Houston, TX (PRWEB) October 26, 2011
The Sturdivant family has announced the purchase of all of its partners interests increasing the family's ownership of Whirlwind Steel Buildings, Inc. and subsidiaries Whirlwind Building Systems, (http://www.whirlwindsteel.com) Whirlwind Building Components, Whirlwind Private Manufacturing Services and Whirlwind Solar Energy Systems to 100%. The purchase enables the company to make numerous product and customer service enhancements and explore new opportunities. The agreement was completed in October, 2011, and Jack Sturdivant, the President of the company sees the buy-out as a pathway to future growth and increased opportunities in a time of revitalization for the non-residential construction market, including growth in the areas of the solar and sustainable building markets.
"After considering our business options and the innovations we could provide to our customers, we decided moving ahead with the buy-out was the right decision," says Jack Sturdivant. "We have some of the most creative people in the industry at Whirlwind, and we are well positioned to solve our customer's problems with innovative solutions, and we are committed to developing more advanced products in the building products and green technology fields."
Founded by C.O. Sturdivant in 1955, as a whole house attic fan manufacturing company, Whirlwind transitioned into manufacturing pre-engineered steel buildings and metal building components in 1965, during a time of great expansion in the construction industry. Jack Sturdivant became President of the company in 1976, and continues to oversee and guide the company's growth. Whirlwind is a market leader in providing pre-engineered metal buildings, metal building components, and building integrated solar energy systems for a wide range of markets in the United States, with manufacturing plants located in Texas, Oklahoma, Georgia, and Minnesota.
"We're excited about the buy-out, and busy planning for future prospects," says Jack Sturdivant, President of Whirlwind Steel Buildings, Inc. "As a company, we are well-equipped to handle the challenges in the current marketplace, and our management team has proven its ability to remain strong and competitive, even during difficult economic times."
As a forward-looking company with a firm foundation, Whirlwind understands the value of providing excellent products and many service offerings that other companies do not offer. "Through our long history, one thing we've learned is how to treat customers," Jack says. "Businesses want to do business with a company they can count on, and with people who deliver what they say they'll deliver."
"All of our employees are committed to our future growth, and we look forward to the inevitable turnaround in non-residential construction," Jack says. "We've remained financially strong, and having weathered the worst recession in modern history, we're focused on gaining market share and posting record results when this sector of the economy rebounds, as we know it will."
"Innovation is a watchword, for us," Jack says. "Our increasing commitment to green technologies and solar and green building options puts us at the front of a nationwide and global shift in using building materials in new ways, and solving problems with a unique perspective. Steel products can be manufactured with a greater focus on more efficient energy consumption as an end result. This is a difficult but exciting time to be our business, and the potential for expanding into new markets has never been greater."
About Whirlwind Steel Buildings, Inc.
Headquartered in Houston, Whirlwind Steel Buildings, Inc. is a industry leading manufacturer of pre-engineered steel buildings and steel building components for the agricultural, commercial, industrial, institutional, residential and self storage markets.
###