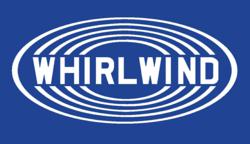 Houston, Texas (PRWEB) January 24, 2012
Whirlwind Steel Buildings, a metal building manufacturer based in Houston, TX, will manufacture a 27,000 square foot addition for the Carolina Creek Christian Camp in Huntsville, TX. The project, which consists of two metal buildings along with an existing conventional frame bunkhouse, will create the third camp area for the Carolina Creek facility.
The first building measures 130' x 130'x 28'; a second building is slightly smaller with measurements of 92' x 110' x 14'. Working with the structures already in place, the project will include a dining hall covered with Super Span X roof and wall panels and an 8'-0" below eave canopy that will wrap around the perimeter of the building.
For the recreation area – a building referred to as "The Ark" - the plans call for a 130-foot clear span structure. Strategically placed reverse tapered columns accompanied by a cleverly designed wood-framed bow and stern complete the aesthetic appeal and ark-like appearance. This area will be designed to accommodate basketball goals and audio visual equipment and will enhance the multiple-use capabilities of the structure.
About Carolina Creek Christian Camp:
Carolina Creek Christian Camp is committed to providing a variety of sports and activities in an exciting environment where youth and adults can experience and know the love of Jesus Christ. For more information about the Carolina Creek Christian Camp, please call (936) 594-4446 or visit http://www.carolinacreek.org.
About Whirlwind Steel Buildings, Inc.:
Whirlwind Steel Buildings, Inc., in Houston since 1955, is a manufacturer of pre-engineered steel buildings and steel building components for the agricultural, commercial, industrial, institutional, residential and self-storage markets. For more information about Whirlwind Steel Buildings, please call (800) 324-9992 or visit http://www.whirlwindsteel.com.
###