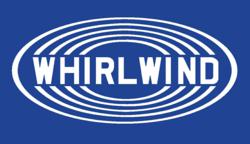 Houston, TX (PRWEB) March 20, 2012
Houston-based steel building manufacturer, Whirlwind Steel Buildings, was named recently by Menz Farms in Perry, Iowa to manufacture a 15,000-square foot addition for Colfax Implement Storage Facility in Colfax, Iowa.
The completed addition measures 100' by 150' by 22'. The space, which is designed for storing agricultural equipment, has two 22' by 18' overhead doors in the front high sidewall as well as one 60' by 18' bi-fold door at one endwall for easy access to the equipment stored in the building. The roof is made of 24-gauge Super Seam Plus Galvalume and the walls are 26-gauge Super Span X Light Stone. The building is also fully lined in 26-gauge Low Rib Polar White.
About Menz Farms
Menz Farms, in business since 1982, is a family-owned company. Based in central Iowa, a large part of the company specializes in agricultural facilities, such as grain storage, combine storage, tractor warehouses and similar structures. For more information about Menz Farms, please call (515) 465-5086.
About Whirlwind Steel Buildings
Houston-based Whirlwind Steel Buildings, Inc. is an industry leading manufacturer of pre-engineered steel buildings and steel building components for the agricultural, commercial, industrial, institutional, residential and self-storage markets. Founded in 1955, the company has four manufacturing plants, in Texas, Georgia, Oklahoma and Minnesota. Products in the Components and Private Manufacturing Services division include metal roofing for residential and business uses; self-storage units; boat docks; airplane hangars and steel agricultural buildings. For more information about Whirlwind Steel Buildings, please call (800) 324-9992 or visit the company Web site.