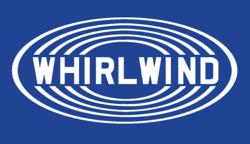 Houston, TX (PRWEB) December 31, 2011
Whirlwind Steel Buildings, a metal building manufacturer headquartered in Houston, TX, together with Crain Group LLC, a construction management firm, has announced the completion of a 10,000 square foot addition to the Clear Lake Chinese Church in Webster, TX.
Teaming up with Whirlwind, Crain Group LLC succeeded in providing the client with a functionally upgraded, aesthetically pleasing metal church facility. Community leaders anticipate that the church will eventually open up the new facility to neighborhood groups for use as a community center.
Whirlwind Steel Buildings, Inc., a pre-engineered steel building manufacturer in Houston since 1955, manufactured the metal church building for the project. Whirlwind's 24ga Kynar painted Super Seam Plus standing seam roofing system spans the 59'-10" x 124'-1" x 24'-6" building.
The Crain Group relied on stone, stucco, canopied areas and interior building upgrades to provide the Clear Lake Chinese Church with a highly modern usable space. The client envisioned a sporting arena as well as food service and classroom areas. With the help of the Crain Group, the building morphed into a mix of open and enclosed spaces with ample room for basketball courts and a stage for theatre productions. Special lighting makes the space instantly usable for semi-professional stage productions. Combined with the interior upgrades that include special lighting fixtures, granite, stainless steel and updated rest room facilities, the center is sure to be much sought after by local community groups.
Relying on Whirlwind's quality pre-engineered metal building system and the Crain Group's well-trained and knowledgeable employees for project success, the team combined manufacturing, interior renovation and construction expertise for the completion of the project. The resulting Clear Lake Chinese Church facility demonstrates the finely honed skills that the involved suppliers, planners, workers and installers possess.
About Crain Group LLC:
Crain Group is a full-service construction management firm that specializes in public building construction. Office buildings, hospitals and showrooms are just some of the projects it undertakes. For more information about the Crain Group LLC, please call Brad Crain at 713-436-8727 or visit http://www.craingroup.com.
About Whirlwind Steel Buildings, Inc.:
Whirlwind Steel Buildings, Inc., in Houston since 1955, is a manufacturer of pre-engineered steel buildings and steel building components for the agricultural, commercial, industrial, institutional, residential and self-storage markets. For more information about Whirlwind Steel Buildings call (800) 324-9992 or visit http://www.whirlwindsteel.com.
###