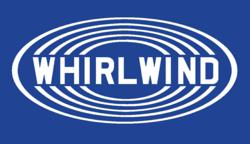 (PRWEB) March 15, 2012
Houston-based Whirlwind Steel Buildings, a leading manufacturer of metal buildings, was selected to manufacture a 2,400-square foot restaurant and retail building for Pooks Crawfish Hole, a family-style eatery in Galveston County, Texas.
The project, which features both indoor and outdoor dining areas, measures 40' by 60' by 12'. The building has a 26-gauge Super Span X energy-efficient "Cool White" roof as well as 26-gauge reverse-rolled colored walls. A five-foot canopy porch with a 26-gauge Super Span Polar White soffitt surrounded the perimeter of the building.
About Pooks Crawfish Hole
Pooks Crawfish Hole, which opened in early February, 2012, is a casual eatery in the heart of Santa Fe, Texas. The family-style restaurant, owned and managed by Gregg and Jennifer Vicknair, specializes in fresh, boiled crawfish, shrimp and crab. The restaurant also offers live music and has three large banks of television sets so guests can keep up on the latest sporting events.
About Earl Vicknair
Earl Vicknair is a Santa Fe, Texas businessman and entrepreneur. He opened Pooks Crawfish Hole for his son, Gregg.
About Whirlwind Steel Buildings
Houston-based Whirlwind Steel Buildings, Inc. is an industry leading manufacturer of commercial steel buildings and steel building components for the agricultural, commercial, industrial, institutional, residential and self-storage markets. Founded in 1955, the company has four manufacturing plants, in Texas, Georgia, Oklahoma and Minnesota. Products in the Components and Private Manufacturing Services division include metal roofing for residential, agricultural and business uses; self-storage units; boat docks; airplane hangars and steel municipal buildings. For more information about Whirlwind Steel Buildings, please call (800) 324-9992 or visit the company Web site.