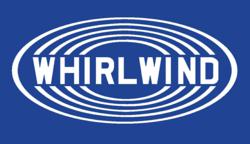 Houston, TX (PRWEB) April 18, 2012
Houston-based steel building manufacturer, Whirlwind Steel Buildings, was named recently by LaGrone Services, Ltd. (dba LSI) to manufacture a 146,000 square foot warehouse and office building in Conroe, Texas.
The completed building measures 180' by 930' by 28' and will be mainly used for fabricating PCBs (Power Control Buildings), large skid-mounted breaker boxes that are designed to house incoming power requirements for businesses like refineries. The finished metal warehouse building will have a 130,000-square foot main warehouse floor as well as 16,000-square feet of office space on a mezzanine level.
The warehouse floor will be divided into three modules by rows of interior columns. The center module is designed to accommodate two 20-ton cranes. Two of the modules will feature a jack beam that spans 60 feet and supports the crane system. The third module will house two enormous paint bays.
About LaGrone Services
Houston-based LaGrone Services, Ltd. (LSI), the general contractor for this building project, has been in business since 1999. They offer commercial construction management services for projects ranging anywhere from $500,000 to $20 million. For more information about LaGrone Services, please contact Kerry LaGrone at (281) 444-9275.
About Whirlwind Steel Buildings
Houston-based Whirlwind Steel Buildings, Inc. is an industry leading manufacturer of pre-engineered steel buildings and steel building components for the agricultural, commercial, industrial, institutional, residential and self-storage markets. Founded in 1955, the company has four manufacturing plants, in Texas, Georgia, Oklahoma and Minnesota. Products in the Components and Private Manufacturing Services division include metal roofing for residential, agricultural and business uses; self-storage units; boat docks; airplane hangars and steel municipal buildings. For more information about Whirlwind Steel Buildings, please call (800) 324-9992 or visit the company website.