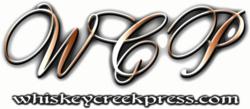 Publishing great books by award-winning authors since 2003
Casper, WY (PRWEB) March 13, 2012
A traditional small press publisher paying author royalties, Whiskey Creek Press may be found at http://www.whiskeycreekpress.com and at Torrid Books (see URL below). To thank WCP readers for 9 years of publishing success, both WCP websites offer 9 selected ebooks for just 99 cents each during the month of March 2012. Additionally, WCP is offering a free download of the novel "One Italian Summer" by romance author Janet Mills at the WCP line website. Ms. Mills was one of two original authors published by Whiskey Creek Press back in March 2003, and she has since published several books with Whiskey Creek Press.
Whiskey Creek Press is always open for author submissions, and submission guidelines can be found at each website. At the all-genre WCP line submissions of contemporary and historic romances, fantasy, science fiction, and suspense mysteries are especially welcome. The WCP Torrid Book website at http://www.torridbooks.com is seeking sensual/erotic romance submissions in historic romance, fantasy, paranormal, and science fiction genres. All Whiskey Creek Press books are published in ebook format, and the print option is available too for eligible titles. WCP ebook titles are also sold by Amazon Kindle, Amazon Print, and Barnes & Noble Nook.
For more information about the Whiskey Creek Press 9th anniversary, 9 selected ebooks for just 99 cents each at both websites, and author submission guidelines visit the Whiskey Creek Press and Torrid Books websites today.