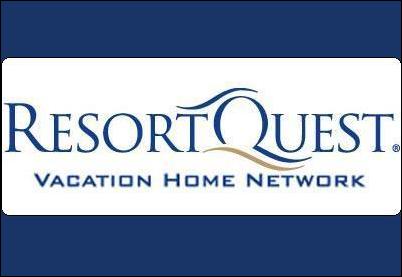 Whistler, British Columbia (PRWEB) April 27, 2007
Through May and June, guests traveling to Whistler can indulge in a variety of multi-course menus. From Pacific Northwest to French, Mediterranean, Italian, German, Indian and Japanese to the local pub or steakhouse, Whistler offers a diverse range of regional and international cuisines to choose from.
With record-breaking snowfalls in the early season and outstanding snow conditions throughout the winter, guests are quickly booking Whistler accommodations. ResortQuest Whistler has several vacation packages and specials for travelers of the Whistler Wellness Week and other upcoming events. Guest can take advantage of Stay and Spa Getaway Package and Sizzling Summer Specials starting in May through the summer months to help you relax after a hard day on or off the slopes.
Some of the restaurants participating in the Dine & Unwind program include, Araxi, Bavaria Restaurant, Cinnamon Bear Bar & Grille, Crêpe Montagne, The Den at Nicklaus North, Fifty-Two 80 Bistro, Hy's Steakhouse, La Rua Restaurante, Milestone's Whistler, The Mountain Club, Quattro at Whistler, Ric's Grill, Rimrock Café, Tandoori Grill, The Wine Room, and Zen Sushi just to name a few.
Artesia Spa, Solarice Wellness Spa and Taman Sari Royal Heritage Spa are some of the spas taking part in this Dine & Unwind program and are offering a variety of sensational spa services for great prices.
This past February, Whistler Blackcomb surpassed the average annual snowfall of 33 feet with 103 days left in the season and has received a total of more than 42 feet of snow overall.
About ResortQuest
ResortQuest, one of the nation's leading vacation rental hospitality and resort real estate companies, provides a one-stop resource in North America's premier resort destinations, ResortQuest.com. ResortQuest is the largest marketer and management company of vacation condominiums and leading vacation rentals in the U.S. and Canada, based on a portfolio of nearly 17,000 properties, from Hilton Head rentals to a Fort Walton Beach condos, with a combined real estate value estimated at approximately $7 billion. ResortQuest Real Estate is one of the nation's leading real estate companies focusing exclusively on resort properties, offering superior brokerage services in the country's premier beach, ski and golf destinations. ResortQuest employs more than 4,000 people and is owned and operated by Gaylord Entertainment Co. (NYSE: GET), one of the largest and fastest growing companies in the hospitality and entertainment industries, based in Nashville, Tenn., that also owns and operates Gaylord Hotels and the Grand Ole Opry. For more information, visit ResortQuest.com or GaylordEntertainment.com.
# # #