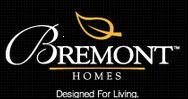 Each of the 35 luxury homes features innovative designs, the finest material, and exquisite attention to detail.
Toronto, Canada (PRWEB) May 20, 2014
Bremont Homes (http://www.BremontHomes.com), the Greater Toronto Area's finest home building company, is pleased to announce The White Spruce as its model show home at The Forest Edge in the thriving and close-knit community of Innisfil near the pristine shores of Lake Simcoe.
"Bremont Homes' Forest Edge is a one-of-a-kind community in one of the GTA's most incredible locations. Just a short 45 minutes north of Toronto, Forest Edge is an exclusive community tailored to the unique needs and desires of individual homeowners," says Gary Breda, president of Bremont Homes. "Each of the 35 luxury homes features innovative designs, the finest material, and exquisite attention to detail."
Located near the edge of Lake Simcoe on a quiet, tree lined cul-de-sac in Innisfil, The Forest Edge backs onto provincially significant wetlands and offers homeowners an amazing lifestyle. Surrounded by parks and sandy beaches and within walking distance of schools, shopping, and restaurants in a vibrant and growing community, The Forest Edge is ideal for families of all shapes and sizes.
"Anyone who enters The Forest Edge will see why this is one of the most sought-after communities in Innisfil," Breda adds. "The six executive designs that make up The Forest Edge provide discerning homeowners with distinct, colonial-inspired exteriors and modern interior options. Residents at The Forest Edge enjoy large picture windows, high-pitched roofs, dormers, gables, covered front porches or porticos, and decorative columns on oversized lots. The level of quality and craftsmanship is evident in every home Bremont Homes builds."
Breda explains that The White Spruce model is a 1,545-square-foot, three-bedroom, 2.5-bathroom, two-story home. The luxurious, captivating interior of The White Spruce includes an open concept interior, a grand room with a gas fireplace, a gourmet kitchen, and a walkout deck. The oversized owner's suite includes a raised ceiling; a beautiful, elegant bathroom; and a walk-in closet with an optional laundry room.
"Bremont Homes as a long history of offering the best in quality and value, and our enviable reputation continues to grow with The Forest Edge," Breda concludes. "That's because we are directly involved in the architectural design of each home in every community we craft. It's also a result of our commitment to providing industry-leading service to customers and exceeding their highest expectations."
Anyone interested in viewing The White Spruce or learning more about any of the exceptional homes that make up The Forest Edge is encouraged to visit Bremont Homes in Innisfil or call 705-294-0934 and talk with one of the company's sales representatives.
Recognised as one of the Greater Toronto Area's finest home building companies, Bremont Homes is founded on a vision of quality design and workmanship, innovative style, and exceptional customer service. Over the years, Bremont Homes has developed a number of new communities and thousands of homes in Aurora, Burlington, Courtice, Georgetown, Maple, Pickering, Mississauga, Richmond Hill, and other prime locations in the Greater Toronto Area. Bremont Homes currently has a number of upscale communities with custom manors and luxury townhouses under development in Brampton and Wasaga Beach and on Lake Simcoe. To learn more about Bremont Homes, visit the company's web site at http://www.BremontHomes.com or contact Bremont Homes at 905-266-1851 or via e-mail at info(at)bremonthomes(dot)com.