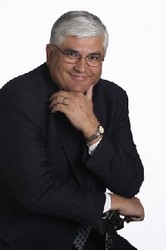 The flavor of choice for investments will be plain vanilla as unwinding of alpha strategies continues
Minneapolis, MN (PRWEB) January 7, 2009
Bob Klosterman, President & CEO of White Oaks Wealth Advisors, Inc., was a participant in Investment News Special Report, Outlook 2009 article. Investment News, a national publication targeted to investment professionals, asked 29 participants across the country their views on a number of topics including where they thought the various stock markets would close at the end of 2009, the challenges for the coming year, etc. Klosterman was the only participant from the upper Midwest area.
"It will be interesting to look back in a year and see how things actually worked out," commented Bob Klosterman, President and CEO of White Oaks Wealth Advisors, Inc. "Clearly 2009 will have its challenges but we are optimistic longer term."
In the article he commented, "As has been experienced in previous bear markets, the markets will likely anticipate better times ahead and the trend will turn positive in advance of clear signs that the worst is over."
"The flavor of choice for investments will be plain vanilla as unwinding of alpha strategies continues," Mr. Klosterman said.
White Oaks Wealth Advisors, Inc. is a private, fee-only wealth management firm in Minneapolis, MN that specializes in simplifying the complexities of wealth for upper net worth individuals. The firm offers an advisory team with over 60 years of experience in areas such as retirement planning, investment advice and management, estate planning, tax planning, stock option exercise, charitable gift planning, qualified plan distribution planning, and many other issues that individuals face in meeting and achieving their financial security goals. White Oaks Wealth Advisors, Inc. has been honored by having team members listed on the "Top 250 Financial Advisors" by Worth Magazine, Top Dog's by Bloomberg Wealth Manager, "5 Star Advisor" by Paladin Registry, "WiserAdvisor.com" "Best 150 Advisors for Doctors" by Medical Economics and "100 Top Advisors" by Mutual Funds Magazine.
###