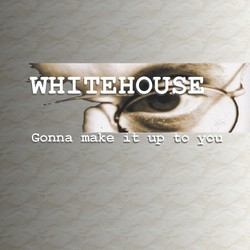 This song has many musical attributes which gives it character and will have you singing along in no time
Henderson, NV (PRWEB) October 2, 2009
The U.S. band WHITEHOUSE appears with a blend of English and Spanish lyricism and with a unique blend of influences crossing over classical, pop-rock, and classic rock styles.
Although they are no strangers to worldwide publicity (a variety of music publications and air-play around the world), they have taken more affirmative action by securing a television spot with The Shield. The Shield is played on the FX network in the US and other networks Internationally.With several Emmy nominations, and the contributions of extended roles from notable film actors such as Glenn Close and Forest Whitaker, it provided a great publicity opportunity for the band.
For their new single, Gonna Make It Up To You, they had Grammy winning producer Randy Miller (La Maffia,Marc Anthony,Beyoncé) on board.The supporting harmonies are sung by Pop and Jazz singer Sandy Stewart. The tracks lyrics are about fundamental conflicts in modern life, a continuance of human tales in the tradition of Nobody To Blame, The games that people play or I wonder where you are tonight from the bands latest album GAMES.
"This song has many musical attributes which gives it character and will have you singing along in no time "
Listen as the bass line provides a groovy, yet steady and solid rhythm. The vocals are straight up with clean and crisp clarity as the well written lyrics come to life. The excellent supporting harmonies compliment the lead vocals on not only the verse but on the chorus also. "The chorus kicks in with a strong and solid punch as the instruments captures the energy and enthusiasm this song has to offer."
Radio Indy, Sept 2009
Don't miss a chance to hear the latest release Gonna Make It Up To You, avaiable among others at iTunes, Amazon and CDBaby.
###