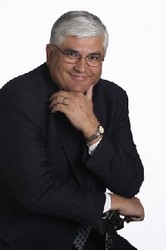 Good communication is essential in times of uncertainty. Our goal is to educate in areas that generate the most client questions.
Minneapolis, MN (PRWEB) April 18, 2010
Bob Klosterman, President and founder of White Oaks Wealth Advisors presented the White Oaks 2010, 2nd Quarter Economic and Market Update with great insight and valuable information. Some key points Bob spoke to are: Economic Outlook, Single Dip and Beyond; Market Valuations; Market Sentiment; and Key Opportunities We are Looking at.
Bob Klosterman shares, "These sessions are geared for our clients and their friends - a low key discussion on relevant topics."
To view the webcast recording of the White Oaks 2nd Quarter Economic and Market Update for April 2010 please click here or you can find the webcast by visiting our website at http://www.whiteoakswealth.com and then clicking on the "Client Center" tab.
White Oaks Wealth Advisors Inc is a private, fee-only wealth management firm within Minneapolis, MN that specializes in simplifying the complexities of wealth for upper net worth individuals. The firm offers an advisory team with over 60 years of experience in areas such as retirement planning, investment advice and management, estate planning, tax planning, stock option exercise, charitable gift planning, qualified plan distribution planning, and many other issues that individuals face in meeting and achieving their financial security goals. White Oaks Wealth Advisors, Inc. has been honored by having team members listed on the "Top 250 Financial Advisors" by Worth Magazine, Top Dog's by Bloomberg Wealth Manager, "5 Star Advisor" by Paladin Registry, "WiserAdvisor.com", "Best 150 Advisors for Doctors" by Medical Economics and "100 Top Advisors" by Mutual Funds Magazine.
###