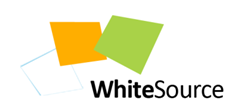 Our study of over 40K Python open source libraries shows that a large % of them is under restrictive licenses
New York, NY (PRWEB) July 01, 2014
WhiteSource, the leading provider of Open Source Management solutions, released today the results of its extensive study of Python open source libraries.
Our study of over 40,000 Python open source libraries shows that a large percentage of them is under restrictive licenses:

23% of open source Python open source libraries have ambiguous licenses or no license record at all.
13% of open source Python open source libraries are under GPL 2.0 license
5% of open source Python open source libraries are under GPL 3.0 license
2% of open source Python open source libraries are under AGPL 3.0 license
While many Python programmers report substantial productivity gains, the use of open source Python components introduces new challenges to the organizations' R&D management and governance efforts.
"Python is a widely used programming language. However, Python open source projects are not different from any other open source projects: in order to enjoy the many benefits, companies should proactively manage their use", said Rami Sass, CEO of WhiteSource.
"WhiteSource enables companies to continuously track open source usage, and automatically enforce open source licensing policies." Sass adds. "Correctly tracking, monitoring and updating open source inventory and licensing is one of the most tedious and least favorite tasks for developers. We are offering Python developers a comprehensive, yet simple to use solution to manage their open source assets and ensure license compliance."
WhiteSource is offering the Python community a webinar titled: "How to Manage Your Python Open Source", featuring Amit Kotlovski, Python Consultant, and Rami Sass, CEO of WhiteSource.
In this webinar WhiteSource will discuss Python as an open source language and its high adoption rate in many organizations including YouTube, Google, Lucasarts and many more.
Then, WhiteSource will examine the challenge of managing open-source components that are embedded in your python projects.
Save the Date: Free Webinar- Wednesday, July 9th at 9:30 a.m. (PDT).
To register please go to
http://www.whitesourcesoftware.com/how-to-manage-your-python-open-source/
About WhiteSource
WhiteSource provides an open source management tool for R&D executives.
With WhiteSource, R&D executives can ensure license compliance and reduce security and quality risks.
The solution simply becomes part of the software development lifecycle, automatically detecting new open source components as soon as they are introduced by developers.
WhiteSource provides (1) comprehensive and up-to-date open source inventory reports (including dependencies); (2) license risk analysis and compliance reports; and (3) proactive alerts on security vulnerabilities whenever discovered, as well as available fixes.
WhiteSource is easy to set up and requires no training.
For more information, visit: http://www.whitesourcesoftware.com