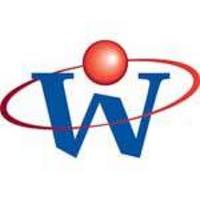 Los Angeles, CA (Vocus) January 10, 2008
WHITEWATER FILMS has just wrapped shooting on "Greta", starring Hilary Duff, Evan Ross, Academy Award winner Ellen Burstyn and veteran actor Michael Murphy. With its fourth production in just five years, the company has definitely established itself as a production and financing entity to keep close tabs on.
Established by veteran director Rick Rosenthal, WHITEWATER is dedicated to supporting emerging directors and their original stories. With 25 years of experience and a strong creative team, Rosenthal is proving that projects of passion with smart commercial appeal can be sculpted to compete in today's marketplace.
WHITEWATER has been a success since its inception five years ago. "Mean Creek," its premier production, was selected by the Sundance Film Festival and included in the Director's Fortnight at Cannes. The film received rave reviews and was acquired by Paramount Classics/ Focus Features. Their follow-up, "Nearing Grace," a coming-of-age journey, has recently been released on DVD. "Kabluey," a quirky comedy starring Lisa Kudrow and a remarkable ensemble cast including Scott Prendergast, Christine Taylor, Teri Garr and Jeffery Dean Morgan, is scheduled for a domestic and international release in 2008.
Rosenthal, whose diverse directing career includes feature credits such as "Bad Boys," "American Dreamer," "Nearing Grace" and two "Halloween" films, as well television work on "Life Goes On," "Law & Order: SVU," "Buffy", "Tru Calling" and "Smallville", has built a dynamic producing team as the backbone of WHITEWATER.
Producer Doug Sutherland met Rosenthal playing on the Smallville ice hockey team and has driven the operating and on-set activities of the company since "Mean Creek." Gary Dean Simpson, producer and an award-winning graduate of the AFI's Screenwriting Program, has worked with Rosenthal for over a decade on financing and development. Valeska Ramet came to WHITEWATER as a senior vice-president after working with powerhouses Miramax and Universal, and most recently Stone Village Productions and Brad Silberling.
Heading into the new year, WHITEWATER is editing "Greta" and preparing Duff's inter-racial romance for a late summer release. Keep a look out in 2008 as the team is forging ahead on its development slate -- "AKA Natalie," "Stuff" and "Pushing Forty".
Cara Morrissey
Ballantines PR
cara@ballantinespr.com
Tel: 310 454 3080
Cell: 310-499-3033
Ballantines PR
# # #