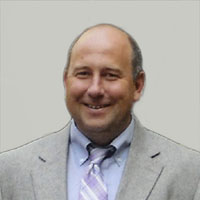 Durham, NC (PRWEB) May 30, 2013
Whitlock, a global AV solutions provider, is proud to announce that Nick Lenaeus has joined the company as its new Regional Director for the Carolinas. Formerly the Regional Sales Leader for Avaya's International Channel, Nick brings more than 20 years of experience in unified communications, telecommunications and IT to Whitlock. His past includes senior level director positions for Avaya and Nortel, and his expertise spans successful business development and global account management in both the commercial and government sectors.
"We were very selective about choosing the right leader to oversee one of our largest hubs in Durham," explains John Steinhauer, Whitlock's Vice President of Sales. "Nick will manage some of our top relationships in the southeast, and his proven success in delivering a great customer experience to large enterprises made him the top candidate to take on this role."
In addition to overseeing sales and service in the Carolinas, Nick will manage Whitlock's engineering and technical teams involved in regional, national and global delivery of AV/IT services. Whitlock currently has key locations in Durham, Charlotte and Wilmington, with further expansion expected.
"My primary focus will be to expand Whitlock's presence into nearby markets and to grow our enterprise and government relationships in the region," says Nick. "Whitlock also has a number of new service offerings that need to be introduced into our current customer base," he explains. "I'm excited to join such a great team and be a part of spreading the message about Whitlock's expansive AV and UC capabilities."
Whitlock currently services thousands of customers across the U.S., and internationally through its Global Presence Alliance. The company's top areas of expertise include Enterprise Standards, Unified Communications, Collaborative Technologies and Digital Media Solutions. The company also provides AV asset management and support, and advises on managing high volumes of video traffic across the network, interoperability with legacy systems and integration with Microsoft Lync.
About Whitlock
Whitlock is a Global AV Solutions Provider, specializing in collaborative technology design, integration and managed services. The company helps clients implement interactive environments, including telepresence/videoconferencing rooms, digital signage networks, collaborative classrooms, visualization rooms, and control rooms/network operations centers. Whitlock also offers expansive AV managed services, including AVNOC and remote support, field services, on-site managed services, videoconferencing warranty/maintenance and virtual and hosted video services. The company currently has 20 U.S. locations, plus a worldwide delivery partner network through the Global Presence Alliance. Learn more about us at http://www.whitlock.com, or get engaged with us on Linked In, Twitter, Facebook or YouTube.