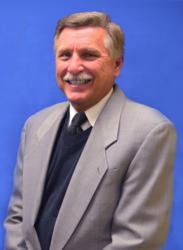 Islandia, NY (PRWEB) February 15, 2013
Whitsons is proud to introduce Jimmy Blicharz as the newest addition to the team. As a Regional Vice President, Mr. Blicharz' primary function is to supervise the School Nutrition and Healthcare accounts in the Mid-Atlantic States and ensure their successful daily operation. Mr. Blicharz will bring to this role his over forty years of foodservice experience and his expertise in strategic planning, building effective teams, assessing productivity and developing additional business opportunities. He will also be working closely with the rest of the executive team in developing and implementing new concepts, products and marketing and merchandising programs.
Mr. Blicharz has been in the food service industry since 1973. During this time, he has been involved in different aspects of food service, holding executive positions in diverse areas such as K-12, higher education and healthcare dining. Mr. Blicharz has a proven trajectory of successfully building cohesive teams and being a creative problem solver.
Whitsons Culinary Group provides a wide range of highly customized dining services to public schools, corporations and institutions, with a strong focus on nutritious, high quality menus made from fresh, wholesome ingredients. Whitsons has a long and proud history of excellence and growth since 1979 and currently ranks the 18th largest dining company in the United States (Food Management magazine, September 2012). Whitsons' scope of expertise and services extends to: emergency dining, residential and healthcare dining, prepared meals, and school dining and services.