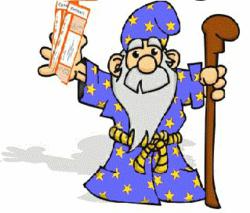 (PRWEB) January 30, 2013
A year ago, Ravens and 49ers fans experienced heartbreak as their teams came up just short of a berth in Super Bowl XLVI. However, as devastating as those losses were for the Baltimore and San Francisco fan bases, they only made this year's conference title games that much sweeter.
After the Ravens and Niners went into hostile road environments last week to win their respective conference championships, both teams have punched their tickets to Super Bowl XLVII in New Orleans. For Baltimore and San Francisco fans who want to cheer on their team in the Bayou, the place to go to find tickets at the best value is Whiztix.com.
It's been a long, grueling road to Super Bowl XLVII for the Baltimore Ravens. Thus far in the postseason, they've already knocked off three teams with superior records. In its lone home game of the 2013 playoffs, Baltimore took care of the Indianapolis Colts, 24-9, in the Wild Card Round. Wide receiver Anquan Boldin had a huge game with five catches for 145 yards and a touchdown.
In the Divisional Round, the Ravens shocked the NFL world by going on the road and taking down Peyton Manning and the top-seeded Denver Broncos, 38-35, in double overtime. A miraculous 70-yard touchdown catch by wide receiver Jacoby Jones in the final minute sent the game into the extra session, and rookie kicker Justin Tucker connected from 47 yards out to send Baltimore to its second-straight AFC Title Game.
Finally, the Ravens avenged their AFC Championship Game loss to the Patriots a year ago by shutting out New England in the second half and cruising to a 28-13 win. In Ray Lewis' final NFL season, Baltimore will represent the AFC in the Super Bowl for the first time since winning the Big Game in 2001.
The Ravens will have their hands full, though, with the NFC Champion San Francisco 49ers. After taking over for an injured Alex Smith in Week 11, quarterback Colin Kaepernick played well enough to keep his starting gig, and it appears as if the Niners have struck gold with their young signal-caller. In San Francisco's 45-31 Divisional Round win over the Green Bay Packers, Kaepernick set a single-game record for a quarterback with 181 rushing yards and accounted for four touchdowns overall.
Then, in the NFC Title Game, the Niners fell behind 17-0 early on, but they battled back behind two second-half touchdowns from running back Frank Gore to take down the Falcons, 28-24. San Francisco's appearance in Super Bowl XLVII will be its first since winning the title in 1995.
Ravens and 49ers fans who want to be there, in person, to see which Harbaugh brother will come out on top can search for Super Bowl XLVII tickets on Whiztix.com. Whiztix aggregates the listings from multiple ticket-selling websites and makes recommendations for the best available deals. Tickets for the Big Game in the Big Easy currently start at $2,188 each, and lower level tickets can be purchased for $2,713 apiece.
Bradford Conners is a student at Penn State University and a writing intern for Whiztix.com. Whiztix.com provides fans with the easiest way of finding sold out tickets on the web. Tickets for sporting events, concerts, and Broadway musicals can all be found Whiztix.com.