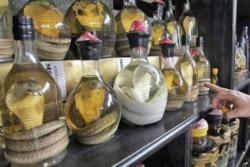 Hanoi marks another step in our effort to provide travelers with authentic and responsible travel experiences in Vietnam and across the globe
New York, New York (PRWEB) April 03, 2012
Travelers to Hanoi can now make arrangements through whl.travel for trips to this 1,000-year-old, yet modern, city. The whl.travel local expert provides a direct connection to this exotic metropolis where traces of its centuries under Chinese influence and decades under French colonialism remain apparent even today in its architecture, cuisine, language and people.
With the launch of the whl.travel site, http://www.hanoi-hotel.vn, visitors to Hanoi can choose from an array of authentic and local travel experiences. The city's breathtaking architecture, thriving arts scene, abundance of lakeside pagodas and charming, maze-like Old Quarter with its bars, cafes and artisanal shops all make for a memorable stay in Hanoi.
One of the best ways to get an overview of the city is by taking a Hanoi tour that, in short order, takes in highlights like the mausoleum housing the preserved remains of former President Ho Chi Minh and the Temple of Literature which, established in 1070 C.E., is Vietnam's oldest university, while also leaving ample time to explore, shop for goods handcrafted by local artisans and relax in the Old Quarter. Sojourners keen to venture further afield can take in the stunning vistas of Halong Bay, one of the New7Wonders of Nature, or go trekking amongst the traditional mountain villages of Sapa.
To help travelers make the most of their stay, whl.travel has partnered with Hanoi-based travel agency Vintour. Owner Dr. Hoang Xuan Bach is dedicated to ensuring visitors receive an authentic travel experience. "All my team and my friends know my dream, my plan to share wonderful Hanoi with the international community," Bach says. "With our local expertise and great support from whl.travel, we can bring to the fore the essential information about Hanoi that travelers need to prepare their trip."
Hanoi is whl.travel's latest destination in Vietnam, joining Can Tho, Chau Doc, Danang, Hoi An, Hue, Nha Trang and Phu Quoc. "We are thrilled to be able to provide this channel for a city of such significant historical and cultural importance," says Rob Shortland, CEO of whl.travel. "Hanoi marks another step in our effort to provide travelers with authentic and responsible travel experiences in Vietnam and across the globe."
About whl travel
whl.travel is wholly owned by the WHL Group, the world's largest local-travel company. Started in 2002 as a pilot project of the IFC (part of the World Bank Group), whl.travel was spun off as a private company in 2006 and has since grown into a global franchise network of award-winning companies that help travelers find unique ways to experience a destination through local tourism professionals. All WHL Group companies empower local partners who have practice in experiential and mindful travel and expertise in identifying, explaining and sustaining the distinctive qualities of a place.