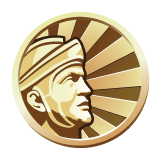 We keep growing into new markets thanks to the incredible team we've created and the rising need for healthier food and supplement choices.
(PRWEB) August 30, 2012
Sunwarrior, a leading plant-based protein powder company based in Southern Nevada, is pleased to announce their products are now available in Whole Foods in the Western Region. This covers over 30 stores throughout California, Arizona, Nevada, and Hawaii. These stores will carry most of Sunwarrior's vegan and vegetarian health-food products, including Warrior Blend, Sunwarrior Classic Protein, Liquid Light, and Immune Shield. Some of the major cities where Whole Foods will carry these products include Phoenix, Las Vegas, Los Angeles, Pasadena, Santa Monica, West Hollywood, and Honolulu.
"We keep growing into new markets thanks to the incredible team we've created and the rising need for healthier food and supplement choices. We're excited to see our products offered in these amazing locations," said Denley Fowlke, cofounder of Sunwarrior. "Our availability in Whole Foods is another huge step for us as a company. Whole Foods has built their success upon integrity and quality and we couldn't be happier to be a small part of what they have created. It's a wonderful place to showcase the best of our products."
About Whole Foods
Who are we? Well, we seek out the finest natural and organic foods available, maintain the strictest quality standards in the industry, and have an unshakeable commitment to sustainable agriculture. Add to that the excitement and fun we bring to shopping for groceries, and you start to get a sense of what we're all about. Oh yeah, we're a mission-driven company too.
Whole Foods Market was founded in Austin, Texas, when four local businesspeople decided the natural foods industry was ready for a supermarket format. Our founders were John Mackey and Renee Lawson Hardy, owners of Safer Way Natural Foods, and Craig Weller and Mark Skiles, owners of Clarksville Natural Grocery. The original Whole Foods Market opened in 1980 with a staff of only 19 people. It was an immediate success. At the time, there were less than half a dozen natural food supermarkets in the United States. We have grown by leaps and bounds since our first store opened.
About Sunwarrior
Sunwarrior's mission is to illuminate body, mind, and planet. This company was born from the nutritional dreams of three men who wanted to create a plant-based protein powder that would be raw, healthy, and benefit mankind along with the planet mankind occupies.
Sunwarrior has grown since that night 4 years ago at the Sedona Raw Food Festival, offering several raw, vegan products that are perfect for anyone and any lifestyle: two delicious protein powders to build muscle and speed recovery, activated barley for enhanced endurance, supergreens for probiotics, and liquid mineral complexes that nourish cellular function and boost the immune system with macro and trace minerals.
We believe all energy comes initially from the sun and is captured by the miraculous plants around us. We then turn to these marvelous plants to create our products. Join us in our mission to share this energy with everyone. Together we truly can transform the planet, one warrior at a time.
For more information about Whole Foods visit http://www.wholefoodsmarket.com. For more information on Sunwarrior visit http://www.sunwarrior.com.