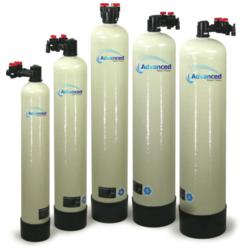 The Nelson scale prevention whole house water softener is a cut above the rest.
- Chris Ormiston
Scottsdale, AZ (PRWEB) May 26, 2012
The City of Phoenix has advised that if there is concern about health risks associated with in home tap water then a detailed report of the water quality available at http://phoenix.gov/WATER/quality.html can provide important information. Every city is required to provide a water quality report each year. This printed report can be brought into a doctors appointment in order to discuss personal health risk When potentially hazardous contaminants are identified then consumers are prepared to make the best informed decision regarding an in home water filtration system. In order to keep in home water use as pure as possible consumers are encouraged to do adequate research to best fit personal needs.
It can be confusing when researching water filters. Local water purification expert, Chris Ormiston has provided useful information through his website http://www.advancedwaterfilters.com/product-comparison.html which helps consumers clearly identify what will be removed from the tap water when a filter is installed.
According to Mr. Ormiston the newest product just released to the market through Advanced Water Filters called Nelson Scale Prevention Systems is a cut above the rest. "What makes the Nelson Scale Prevention water filtration system better than others? With this system the negative effects of calcium such as build up of scales on pipes, hardware and other surfaces are minimized. At the same time the levels of calcium needed to promote health benefits remain in the drinking water. The system is maintenance free, salt free, chemical free and does not require expensive regeneration or back washing." Chris goes on further to explain that the Nelson Scale Prevention System comes ready to use and easy to install with clearly defined operating instructions included.
Although there are many types of water purification systems it is important to research specifics for optimal personal health benefits. Some water filters merely remove a small percentage of contaminants using low efficient technology. A less effective filtration component may give the false impression that all harmful contaminants have been removed.
For more information about whole house water purification. Chris Ormiston can be contacted directly for more specific information at support [at] advancedwaterfilters.com. Advanced Water Filters has been in business since 1998 and can address all your water purification needs. Their office is located at 7701 East Gray Road Suite 104 Scottsdale, Arizona 85260. Further support is also available by calling this local number 480-348-0222.