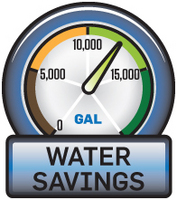 WholeBuffalo takes the work out of finding products that perform well, save money and are good for the environment.
Los Angeles, CA (PRWEB) November 1, 2010
People looking to buy eco friendly products now have a powerful resource to help them make better purchases. WholeBuffalo, which launched today, will for the first time give consumers the ability to easily find efficient, top rated products for the home from the tens of thousands available on the market. The site currently covers fifty categories for the home; from energy saving appliances and efficient heating systems to solar panels and zero emission yard equipment.
"WholeBuffalo is designed to make it easy for people to choose the best eco friendly products," said founder Lindsay Kavet. "WholeBuffalo takes the work out of finding products that perform well, save money, and are good for the environment."
Kavet, a stay-at-home mom, developed WholeBuffalo with her husband Gregg after struggling to choose environmentally friendly products for their home. After a series of disastrous purchases, including a clothes washer that filled with mold and an attic fan that increased cooling costs, she realized that consumers needed a simpler way to distinguish good from bad, environmentally helpful from marketing hype.
WholeBuffalo pulls together an immense amount of publicly available information, including efficiency data from government labs, environmental organizations and trade associations, and combines this with published expert and user reviews to provide hundreds of specific recommendations on virtually all major purchases for the home. Each report recommends the best products to buy, with detailed information on pricing and locally available incentives. WholeBuffalo calculates the environmental impact of each purchase, and gives estimates of operating costs and payback periods. The site also features detailed reports and resource links for those interested in learning more or judging the information for themselves.
"So many people want to buy eco friendly products, but find it difficult to know how well these 'green' products actually perform," said Kathryn Gray, a site beta tester. "WholeBuffalo allowed me to find products that were not only efficient, but worked great in our home."
WholeBuffalo currently offers recommendations and reports in fifty categories. Some of the most popular reports cover water filters, LED lighting, home insulation, and efficient clothes washers. Recommendations are tailored for many types of users, with products selected for different locales, budgets, and personal preferences.
"As a mom, I want to do the right thing for my children and the world, but also know how little time parents have to delve into product brochures or comb reviews looking for the perfect mix of 'it works' and 'it is good for the environment,'" said Kavet. "WholeBuffalo is designed to make buying green a one-step procedure, with clear recommendations and built-in purchasing options. I wish I'd had this years ago."
About WholeBuffalo:
WholeBuffalo provides recommendations and buying advice on eco friendly products for the home. WholeBuffalo is designed to help consumers reduce energy and water use, limit waste, and minimize exposure to toxic chemicals. WholeBuffalo combines government and industry data with expert and user opinions to make specific product and service buying recommendations.
###