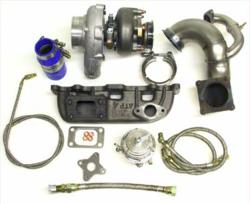 The reduced automotive pricing that has been arranged by this company is one alternative buyers now have access to online.
Huntsville, Alabama (PRWEB) June 20, 2013
The automotive industry includes vehicle production and parts distribution that help make up the annual sales made each year. This industry is known for fluctuating retail pricing and one company is now promoting easier methods for finding replacement parts for vehicles for better prices. The http://autoprosusa.com/parts.php company is now offering wholesale auto parts through its connected database online.
These replacement parts include American, foreign and diesel parts that are sourced from wholesale dealers. Parts buyers using this company now receive immediate access to pricing from more than one wholesale distributor as an aid to help with price comparisons online.
Failed auto parts like engines and transmissions can be among the most expensive to replace when buyers pay dealership prices. Unlike competition in the retail sector, automotive supply pricing is generally controlled by distribution companies that protect trade pricing from the public.
Secondary sources listed by the Auto Pros company allow consumer sales and place no restrictions on the types of parts that are available. The reduced automotive pricing that has been arranged by this company is one alternative buyers now have access to online.
"We don't require personal information input by consumers into our search system," a source from the AutoProsUSA.com added. Buyers performing price comparisons can input a telephone number able to receive a text message if this method of delivery for quotes is selected during parts request submissions. The standard toll-free telephone number system created for customer service remains available at 1-888-230-1731 if buyers choose to use this offline processing method for parts pricing. The company database now provides 24-hour access every day of the week.
Parts marketing through video is a new concept created by the Auto Pros company in 2013. Aside from the parts content published online, a video series now streams from the company website and a channel at http://www.youtube.com/watch?v=vpGMGY1WcBw. These videos provide additional parts and pricing information to consumers using Internet connected devices to access information. These videos and database access online can be used with any device capable of displaying text and playing back video.
The wholesale prices now announced are in combination with additional auto parts supply relationships that now exist. Agreements with companies in the junkyard and salvage industries have broadened the parts inventory that is now listed for consumer sale. The news launched on the Internet at http://www.koamtv.com/story/22541212/auto-wrecking-yards-now-supplying-parts-for-buyers-online-at-autoprosusacom helped introduce buyers of parts to the secondary distributors now being used to assist with parts processing and delivery.
About AutoProsUSA.com
The AutoProsUSA.com company connects wholesale parts suppliers with the general public searching for replacement automotive parts. The inventory of car, pickup truck, hybrid and SUV parts supplied nationally offers buyers resources that do not currently exist in many parts of the U.S. First started in early 2012, the AutoProsUSA.com company has developed its searchable auto parts database to include hundreds of secondary sources to find parts online. Dealers, suppliers, junkyards, salvage companies and other businesses now supply the listed parts for sale online. The data found on the company website and extracted through the quote tool receives daily checks for accuracy.