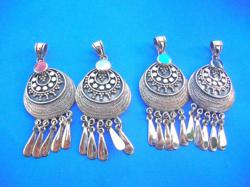 "God doesn't require us to succeed, he only requires that you try." ― Mother Teresa
Blaine, WA (PRWEB) January 30, 2013
Wholesalesarong.com today announces the arrival of a new line of bronze rings from Thailand. This latest edition forms part of its latest shipment as the industry gets ready for the lucrative summer shopping season.
Wholesalesarong.com is one of the largest wholesalers of clothing and jewelry in continental America. It has offices and warehouses across US and Canada, with deliveries being made through normal UPS ground. The company also does deliveries outside of continental America, please check wholesarong.com website for detailed listing.
"The new addition is great. Our sourcing team has found a good low cost manufacturer in Thailand and their work has passed our quality expectation superbly. The market can also excellent craftsmanship with this lot of products, and cost effectiveness which is deeply and traditionally manifested in all the products we carry, so that there is a healthy profit for our retailers and specialty store operators at the end of the sale" announced the company spokesman.
"These products are catered for the wider American market, as we make sure that they cover the sizes that fit the finger of for our people. For that matter, I would like to clarify that they are available from size 6 to 10, in scale that we are accustomed to," added the same spokesman.
The range represented here is huge. They include no-fuzz rectangular bronze ring to multi patterns ring, some with semi or precious gemstones, some without. A quick sampling: spiral diamond gemstone ring, square pendant skull with bone ring, skull head fashion bronze ring, big bow tie fashion bonze ring with cut out pattern, special sign bronze ring, and fox fashion bronze ring. Retailers can choose to order individual pieces or bundle of six-pieces.
This jewelry collection is not restricted to just fashion rings, they also cover bracelets, necklaces, pendants and more. For example there are the ubiquitous bronze bangle, cutie squirrel animal bronze pendant, twisted snake fashion pendant, native aboriginal art bronze pendant, flying dragon fashion bronze pendant, and mini ball forming a flower pattern pendant.
In addition to wholesale bronze jewelry artifacts, Apparel & Sarong WholesaleSarong.com offers retailers and resellers with huge selections of hippie jewelry, fashion costume jewelry, handmade organic jewelry, sterling silver jewelry, man and women's fashion watches and hair barrette hair clip accessories.
Among the most popular wholesale jewelry products are beaded bracelets and necklaces, horn ear plugs, Bone spiral taper, gauge bone earring claw, organic buffalo bone hook hanger plugs, balinese seashell necklaces and bracelets, tibetan turquoise necklaces, bikers bracelets, murano glass rings and ribbon chokers, bangle watch, pocket watch, pandora style European glass beads, gemstone rings and pendants.
Retailers and consumers could definitely look forward to a rich variety of choices this summer. For a more comprehensive listing of individual items, please refer to the company website http://www.wholesalesarong.com for details.
Company Info:
Apparel & Sarong is a US and Canada wholesale distributor supplies Bali arts, clothing, fashion accessory, jewelry, dresses, sarong beach wear apparel, musical instruments to retailers and distributors. Products include Bali Indonesian pareo, Celtic sarong, tie dye sarongs, African kanga, Mundu Pareau, Sri, Lungi, pashmina shawls, punk clothing halter sundress, handkerchief hem dress, Kimono summer dresses, maxi dresses, beach wear, bohemian dresses clothing, hippie apparel, batik garment, mini skirts, kaftan, pants, dancing wear, sundresses, poncho, tapestries, wall hangings, curtains, bedspreads, throws, altar clothes, semi-precious stone jewelry, organic jewelry, pendant, charm, earring, bracelet, necklace, silver jewelry, home decorations, garden supply and Bali handicrafts made in Bali. Click here for product details and bulk wholesale prices. For Canadian wholesale prices, please check out this link.