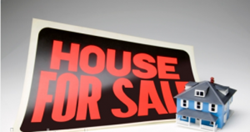 The New Port Richey area and other sections of Western Florida are now serviced by our company for real estate sales
New Port Richey, FL (PRWEB) May 15, 2014
Buying houses on the open market for a lower listing price it is now possible through the Home Solutions Fla company. A new supply of wholesale properties for sale are currently listed for buyers in New Port Richey online at http://homesolutionsfla.com.
The available homes that are now listed for a lower price are part of acquired properties in 2014. A portion of the homes that are now available for sale are under a sales contract for buyers. The remaining percentage of properties are company owned.
"The New Port Richey area and other sections of Western Florida are now serviced by our company for real estate sales," a source from the Home Solutions Fla company said.
The new listings that are reduced for selling prices this year are meant to attract different buyers throughout the state of Florida. The price changes are designed to assist single family home purchasers or investors who are ready to buy homes.
"The market for real estate has improved in Florida over the past 24 months and our company is taking advantage of new opportunities to acquire houses for sale," the source included.
The Home Solutions Fla the company has improved the amount of content that is now delivered through its website to the public. A brand new blog is available for daily viewing at http://homesolutionsfla.com/blog to alert property buyers of new home listings.
About HomeSolutionsFla.com
The HomeSolutionsFla.com company provides real estate solutions for buyers, investors and homeowners in the state of Florida. This company has arranged different solutions that are now promoted on the website this year to assist buyers and sellers of homes in the U.S. The HomeSolutionsFla.com company has added an owner financing program to remove blockades that exist in the finance industry for purchasing a single family home. A local phone number is now part of contact solutions.