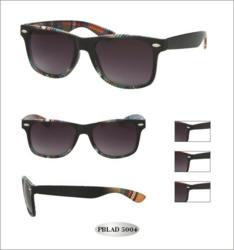 FashionTechEyewear.com offers clients the opportunity to become a VIP volume buyer and receive notifications of coupon codes just by signing up at the website's newsletter.
Pomona, CA (PRWEB) June 06, 2011
Being able to buy wholesale products at extremely affordable prices is something wholesalers look forward to. FashionTechEyewear.com, a distributor of stylish wholesale aviator sunglasses, gives just this opportunity to partners who are interested to purchase volumes of branded and generic eyewear. The newly-launched website offers clients the opportunity to become a VIP volume buyer and receive notifications of coupon codes just by signing up at FashionTechEyewear.com's newsletter.
What exactly does being a Carton Club buyer mean? First and foremost, VIP volume buyers are entitled to exclusive offers and coupon codes that arrive through electronic notifications. Then there is the chance to purchase sunglasses in bulk, making eyewear buying even more affordable than it already is. With FashionTechEyewear.com, business partners who sign up with the company's newsletter are first in line to receive notices of coupon codes while having the opportunity to purchase wholesale aviator sunglasses and other eyewear products at competitive prices.
As a provider of wholesale aviator sunglasses and other fashionable eyewear pieces at wholesale prices, FashionTechEyewear.com imports and distributors not only high performance eyewear, but also European fashion wear, extreme and urban sportswear, and nightclub show wear, just to name a few. Fashion Tech Eyewear's flagship products may be wholesale aviator sunglasses, but the sunglass manufacturer's extensive inventory also includes wholesale wayfarer sunglasses, polarized sunglasses, and safety sunglasses. Additionally, Fashion Tech Eyewear develops specialty wholesale sunglasses with OEM capability. Visit Fashion Tech Eyewear's official website to avail of the different eyewear products the company offers.
About FashionTechEyewear.com
Headquartered in Pomona, California, FashionTechEyewear.com is a division of Pacific Blue USA, Inc. FashionTechEyewear.com specializes in manufacturing and distributing high performance eyewear such as wholesale aviator sunglasses, wholesale men's sunglasses, wholesale women's sunglasses, and wholesale kid's sunglasses. The company also offers specialty wholesale sunglasses at par with OEM standards for customized orders. Press release produced by Cybertegic.com – an Internet marketing services agency that specializes in search engine optimized press release marketing (SEO marketing).
###