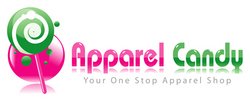 Los Angeles, CA (PRWEB) September 4, 2008
Apparel Candy, Inc. one of the top leaders in the Apparel Industry, headquartered out of Los Angeles' Fashion District and managed by qualified professionals has now launched their highly anticipated online store for all retailers and B2B Suppliers, ApparelCandy.com. Specializing in all women's clothing which covers: Juniors, Plus Sizes, Missies, and Maternity, ApparelCandy.com always the latest women's fashion apparels available at prices 50%-80% below wholesale.
ApparelCandy.com offers a vast variety of women's fashion apparels which are always the trendiest and best qualities around in the market. Whether customers are looking for sportswear, casual, dressy, formal attires, everything can be found on ApparelCandy.com. Having close tied relationships with manufacturers all over the world, ApparelCandy.com is able to bring the absolute best and trendiest women's fashions at unbeatable prices. Since ApparelCandy.com tends to deal with larger quantities, they are able to get better price points which the savings are past down to their customers. Their huge inventory of wholesale women's apparel includes, but is not limited to, Dresses, T-Shirts, Halter Tops, Tunic Tops, Jeans and Pants, Skirts, Capris, Bermudas, Plus Size Clothing, Maternity Clothing, Sweaters, Jackets, and Fashion Accessories.
ApparelCandy.com has been created as a very user-friendly interface which is tailored around its customer's preferences, mainly providing benefits and incentives to customers shopping online. Some examples include their One-Page Checkout which allows for a much quicker and easier online shopping experience. Each customer is provided with their own account, which enables them to view all their orders placed, track orders, revise orders, print invoices, and even write product reviews.
ApparelCandy.com does not enforce any minimum order quantity, allowing all of their customers to shop freely to their own set budgets and likings, and not having to worry about meeting a certain price point.
Along with those benefits, ApparelCandy.com provides Free Shipping within the continental United States for orders $200 and over to provide their customers with the highest profit levels available. All of the wholesale fashion clothing which can be found on ApparelCandy.com is always broken into the lowest bundle quantities and sizes to better fit all customers, whether they are buying 4 pieces or 4,000 pieces.
The ApparelCandy.com Team, comprised of qualified professionals, are always available to address any questions, concerns, and make your online shopping experience truly remarkable and worry-free. Customer Service is their #1 Priority in the company, which is evident by their sales and customer volumes, their deeply discounted apparels, and their genuine commitment to all of their customers.
For additional information on the news that is the subject of this release, contact Kam or visit ApparelCandy.com.
Kam J., President
Apparel Candy, Inc.
877-870-8686
ApparelCandy.com
# # #