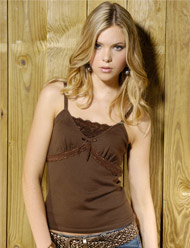 When you combine more than competitive prices with a multitude of choices and unbeatable customer service, it's a win-win situation.
Los Angeles, CA (PRWEB) January 24, 2012
Apparel Deals, the leading provider of quality goods with competitive pricing to hundreds of thousands of customers, has announced this week the launch of its new wholesale clothing website – ApparelDeals.com.
Since 2002, Apparel Deals has been providing daily new arrivals on wholesale clothing at their Los Angeles location. Due to the large amount of requests and success from the onsite venue, the LA-based clothing distributor is now making the move to expand their online presence.
With a growing inventory that is always readily stocked with the most appealing and up-to-date merchandise, Apparel Deals' continued efforts to strive for 100% customer satisfaction at affordable rates has made them the leading purveyor of wholesale clothes.
"Our goal is to provide high-quality products coupled with superior customer service," said Jonathan Kremerman of ApparelDeals.com. "We want our clients to have a positive online shopping experience that they can talk about to their friends."
Combined with an avid support staff under the Apparel Deals banner and an executive team that has up to more than 20 years of experience in the industry, the newly launched clothing apparel site knows their market and is ready to take the world by storm.
A dedicated technical support team, and customer service is available 24 hours via e-mail and by a toll-free customer support number.
The site also offers a wide selection of fashion products and includes not only clothing, but wholesale accessories, cosmetics and perfumes too.
Other features on the site include a Daily Deals section, where customers are provided a coupon code they can use on their entire order; easy to navigate tabs that take customers directly to the product and that will allow to browse freely through the site; and a wholesale fashion blog.
The fashion blog is available at the bottom of the webpage and gives informative articles about style and provides useful fashion tips for visitors and returning customers. It is updated daily, so that those subscribed to the clothing's blog can have new informative tidbits about Apparel Deals' growing inventory delivered right to their inbox.
"When you combine more than competitive prices with a multitude of choices and unbeatable customer service, it's a win-win situation," adds Kremerman.
One wholesale customer said: "I started purchasing from Apparel Deals and my customers love the clothes. I love it too as I am able to keep my customers happy and my profits are good."
Apparel Deals has an active Facebook page and website and updates them daily with coupons and other deals. Please visit its Facebook page, and website at: http://www.appareldeals.com.
###