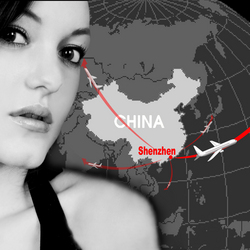 Dropshipper's reputation relies on fast service
Shenzhen, Guangdong, China (PRWEB) June 26, 2008 -
direct ordering: faster dispatch times and a unique discount levels scheme.
Dropshipping is a supply chain management method where the vendor doesn't actually hold any stock, and instead passes customer details onto their dropshipping supplier who ships it to the vendor's customer.
The use of dropshipping suppliers has become an immensely popular method of supply chain management in the e-commerce world with some operators who use dropship wholesalers reporting a 200% to 300% increase in revenue.
When it comes to what dropshippers want from a wholesale dropship company, be they a China dropship company or a wholesale dropship firm from the US it can usually be summed up in three words: speed, reliability and price.
Anything which gets to customers four weeks after being ordered has arrived one (or sometimes two) weeks two late according to Chinavasion's PR Manager Rose Li as dropshippers reputations rely on speed and quality when they trade on eBay and other online marketplaces.
"Dropshipper's reputation relies on fast service," says Rose Li. "And, as anybody in e-commerce will tell you, your reputation is everything."
Not content at being the best Chinese wholesale dropship company online Chinavasion has tweaked its shipping system to guarantee its customers, and its customers' customers, get the best, fastest service possible.
Rose Li says the China dropship company has improved its stock allocation and tracking data system to make sure that the people who need their goods delivered quickly get what they need.
Read more of this press release at Chinavasion
###